Shared Hosting vs VPS Server Hosting?
How Does a VPS Work? Shared Hosting vs VPS Server Hosting?
How does a Virtual Private Server Work? A VPS is a server running within a much bigger server. One physical server hosts multiple virtual servers VPS's and, in our case VPSie's, each isolated from the other virtual private servers. Virtualization is accomplished with software, called a hypervisor (software like SolusVM and Virtualizor and not forgetting VMWare). The hypervisor/software segments the physical server and keeps each segment separate from the rest. A server that can create virtual servers or VPS servers is usually known as Nodes in the IT management world.
How does a VPS Compare with Shared Hosting-Website Hosting?
To genuinely see how a VPS functions, it's as simple as saying the VPS or VPSie servers are mini-computers that can store share create data to a public or private audience. 
Shared Hosting 
Shared Website Hosting is the most well-known type of website hosting and functions; you will buy a standard shared hosting plan at some point. You're sharing distinct advantages like CPU, RAM, and hard drive space with other websites utilizing a dedicated server or VPS server.
There are some drawbacks to shared hosting, however, generally because you're sharing, for example: if another person hosting a website on the same server you are hosting on, has a colossal spike at rush hour gridlock, this could influence your website's performance. In case you're simply getting your site going and don't have massive traffic volumes, shared website hosting is an excellent method to get on the web! 
Control your security instead of using shared hosting, install a control panel, and manage your website with ease. With no other hosting users causing issues, you will be in complete control of your website hosting. 
Searching for secure website hosting? Install cPanel or ControlWebPanel on a VPSie!
Committed Hosting
 (Install a web hosting control panel on any VPSie server)
Committed hosting, which is like a VPSie server, is something contrary to shared hosting. As opposed to pooling assets (and sharing the expenses) with other site owners, you will have one committed resource dedicated to your website on the main server.
Committed hosting sounds quite extraordinary? The catch is that it's more costly. However, you can manage your assets, and you can alter the hosting to meet your requirements. This kind of hosting bundle is to be avoided and a VPS server would be more appropriate, if this is daunting try a managed VPS server.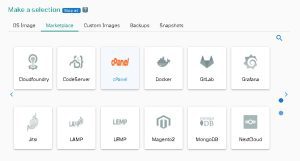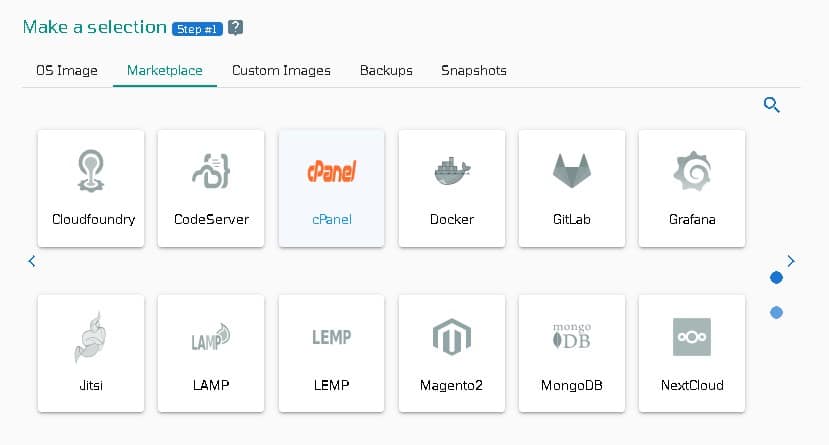 VPS Hosting 
VPS facilitating (HOSTING) sits solidly among shared and committed hosting offers at many web hosts selling unlimited storage without capacities. When you pick a VPS, various sites will be hosted on similar hardware and networking, which is the same as hosting anything with a VPS Server (VPSie). Hosting using a VPS server would be an incredible advantage to your website, this means you get your working framework, committed capacity, incredible CPU, versatile RAM, and unlimited transfer speeds and full control of all resources and networking features for more advanced customization. 
With a VPS, you are getting a considerable amount of the advantages of a devoted worker — at a moderate cost. So, VPS hosting can give you all the more value for your money. With most companies offering VNC, which acts like KVM over IP, you can have full control of your server even if you cannot access it externally. You can still access the server internally using VNC (KVM over IP) provided by VPSie and many other reputable hosts globally. When considering a VPS server compared to website hosting web hosting, it is a no brainer that a VPS is a logical choice for many reasons, to name a few below.
7 Reasons a VPS is better than shared hosting or website hosting offers
1. Security is better when you have full control of all user accounts created on your VPS.
2. Your own dedicated IP address (The IP address of your VPS is the dedicated IP)
3. Enable and disable options for your website or websites without relying on anyone else.
4. Optional adding of IP addresses including IPV6 IP addresses available Free with most hosts.
5. Root access to the server hosting your website is very desirable for any website owner.
6. Advanced firewall features and security options with a few clicks using a control panel.
7. Website hosted in-house, on a private server owned and managed by you or your staff.
Thanks for reading, VPSie wishes you the best with your hosting endeavors!
Try VPSie 1 Month Free today! Install a control panel with 1 Click Apps!