This tutorial we will demonstrate How to Install Acitve Directory on Windows Server 2012
Active Directory (AD) is a directory service that Microsoft developed for Windows domain networks. It is included in most Windows Server operating systems as a set of processes and services. Initially, Active Directory was only in charge of centralized domain management.
To install Active Directory login to your windows server and open Server Manager.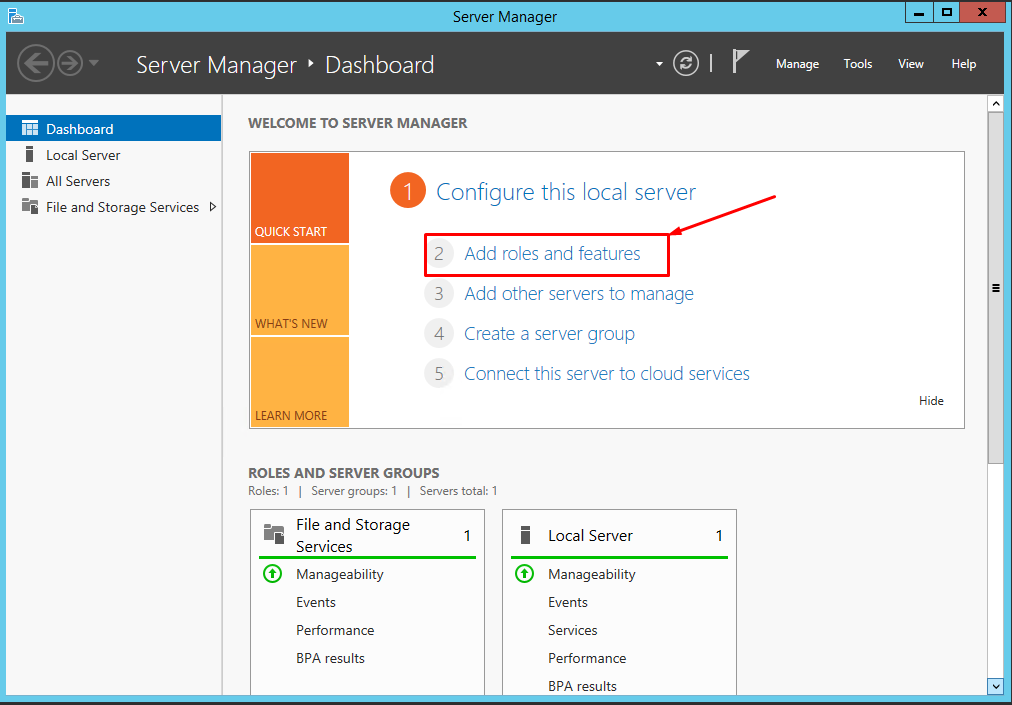 After opening, select Add roles and feature.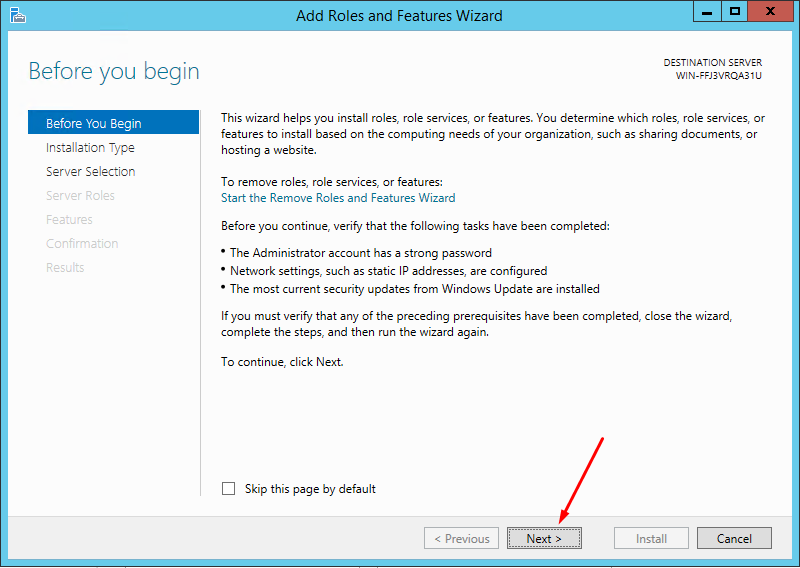 In Before You Begin page click Next.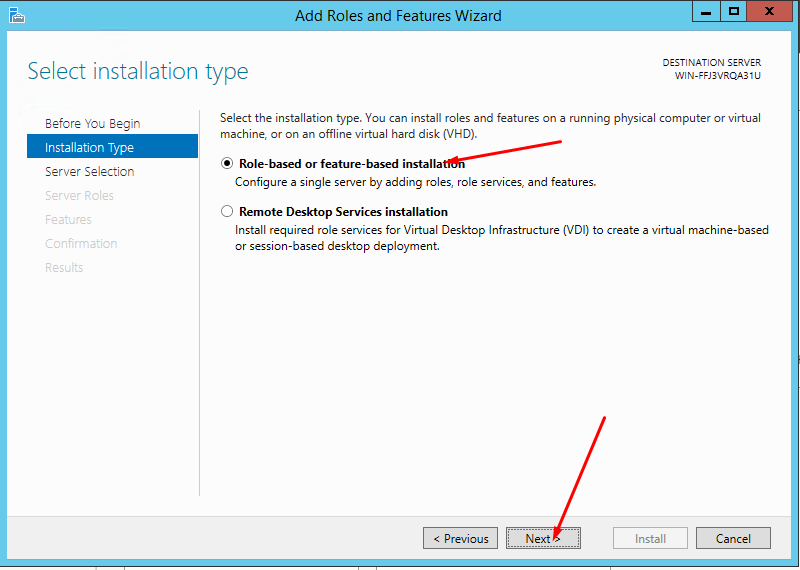 Select the installation type name as Role-based or feature-based installation and go Next.
After, Server Selection leave as default and go Next.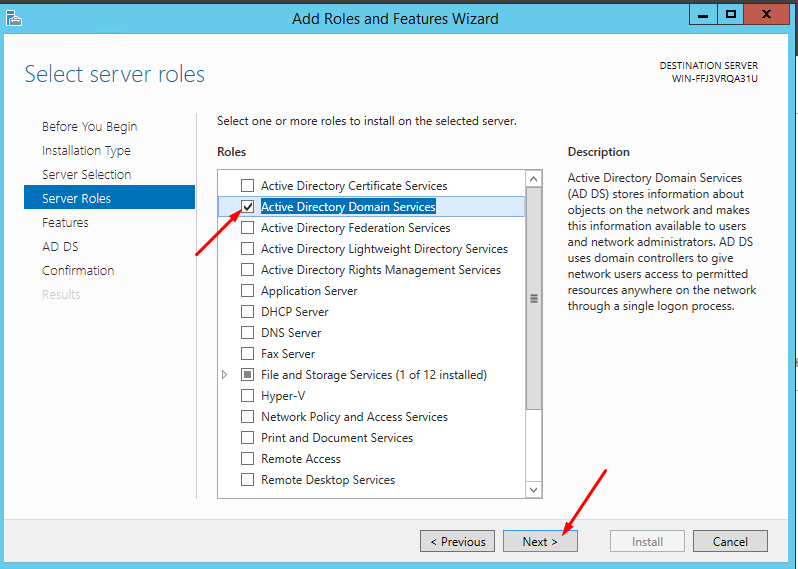 In Server Roles, mark Active Directory Domain Services role and go Next.
After, skip Feature page by clicking Next.Also, click Next in AD DS page.
In Confirmation page review page and click Install.
After installing, start Remote Registry Service.
To do it open Control Panel and select Administrative Tools.
Then select Services and find Remote Registry.
Right click the Remote Registry Service and select Properties.
In Startup Type select Automatic and in Startup Status select Start.
Now configure AD DS role to a domain controller.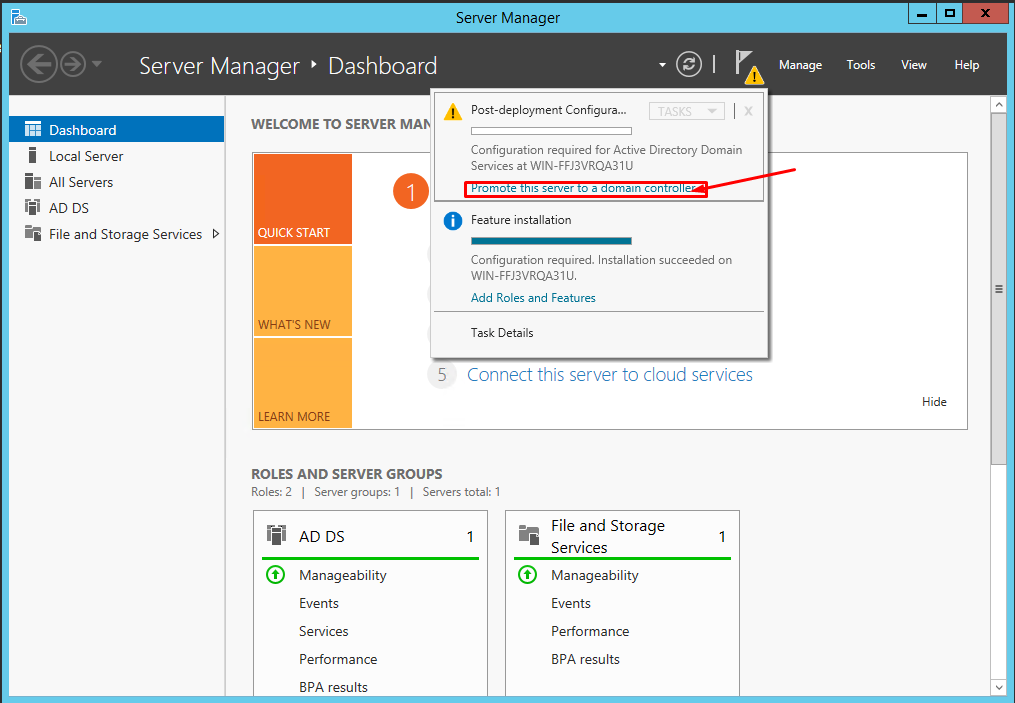 To configure AD DS role click on Promote this server to a domain controller.
After, select New Forest and type Root domain name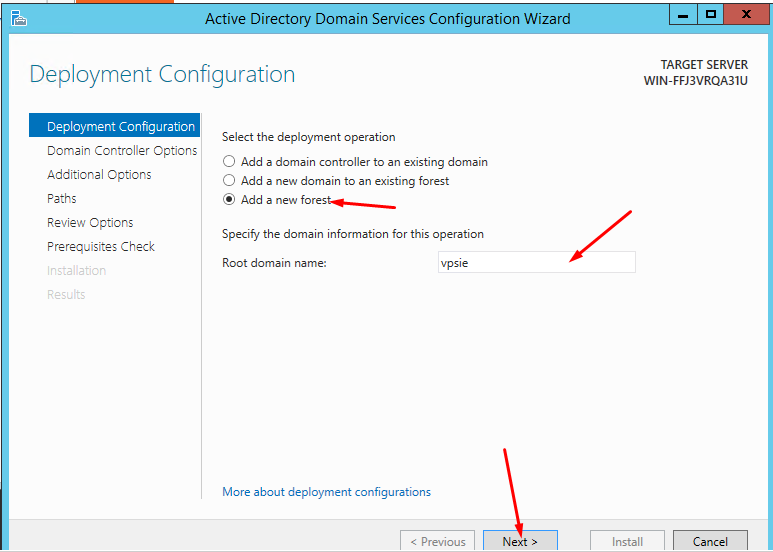 In Domain Controller Option tab, select domain and forest functional level and input password.After click Next.When you hit Next you will go to DNS Options tab to review and go Next.
Additional Options, Paths, and Review Options tabs are free to choose.In Prerequisites Check click Install.Your windows server will reboot automatically when installed.
After rebooting, you can reconnect again via RDP.
You have successfully installed Active Directory on Windows Server 2012.
If you have any problem do not hesitate to contact, open the ticket in VPSie.
!