Control panel - Automatic Snapshot
Automatic Snapshots are snapshots that are taken on a VPSie VM at predefined intervals. The snapshots are created to capture a VM's state at a specific point in time and can be used to restore the VM to that state if necessary. During system changes, automated snapshots can be useful.
For a small fee, full snapshots of your VPSie are taken automatically on a regular basis. You'll be able to restore your VPSie or create a new VPSie "Clone" based on the snapshot image. Learn about automatic snapshots and what you can do with them. In Automatic Snapshots you can control your automatic snapshots jobs that can be scheduled so that they are executed automatically on specific days and times and you can specify.
Automatic Snapshots : To create an automatic snapshot, simply choose the vpsie you want to enable automatic snapshots on from the drop-down, and click on the Enable Auto Snapshot button.


When you click on the enable button, VPSie will automatically take you to this wizard where you need to choose a snapshot plan (Daily, Weekly, or Monthly). Using the toggle bar, you can enable or disable the plans.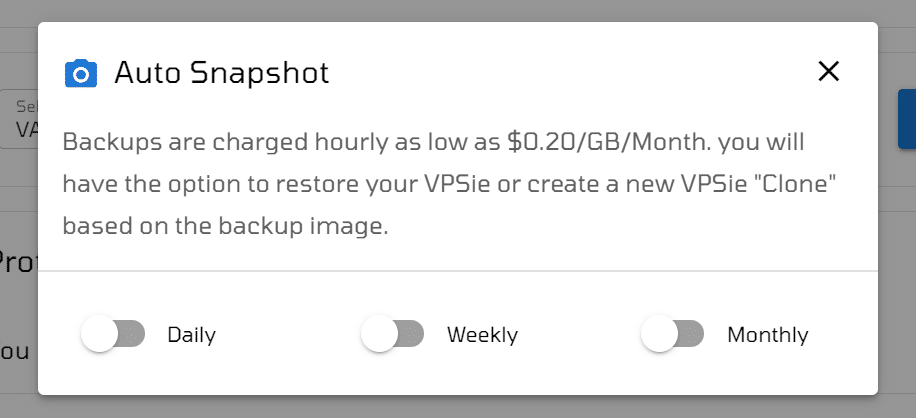 After creation, you will find the automatic snapshots that have been taken for the VPSie. 
You can remove the taken auto snapshots from the protected list by disabling all the options (daily, weekly, monthly).