Easy step to access WHM shell when root su shows permission denied?
What if SSH root login disabled and "su" getting permission denied error.
user [~]# su –
-bash: /bin/su: Permission denied
We had found the entry "PermitRootLogin no" in "/etc/ssh/sshd_config" which is blocking ssh root login and this "su" is belong to "wheel" group found.
Alsotried " Main >> Security Center >> Manage root's SSH Keys" option. It won't worked since the root login is disabled as well as "su" command is denied for all users by default.
During the search, the only option for adding users to "wheel" group and hence they can able to use "su" command.
To find it – login to WHM – Search for wheel or follow this path
WHM» Security Center » Manage Wheel Group Users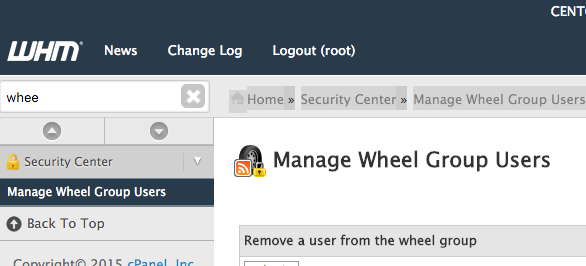 In there you can add users to wheel then they would be able to access shell as root.
Hope that helps