Here you can add and configure a firewall that controls access on the network level to your VPSie, including configuring the inbound and outbound traffic policy for the firewall as follows:
Note : There is no charge for this service!.
Attach Firewall: Press the "+" icon to create a new firewall for the current VPSie, in the window that will appear select from the drop-down menu "Select from your Firewalls" an existing firewall or "Firewall-01" to create a new one if you have none, and then press "Apply" button. Your new firewall will subsequently appear in the "Firewalls" section.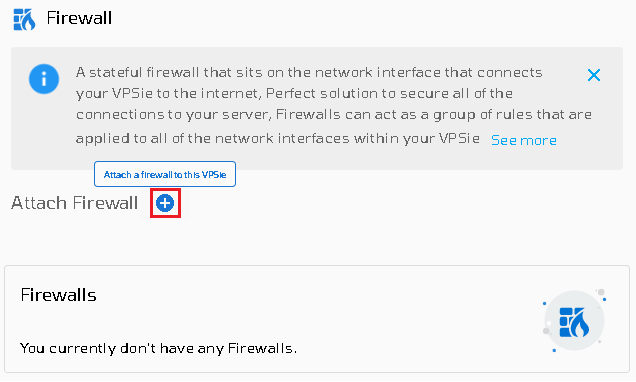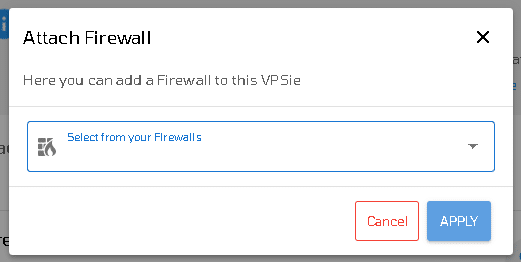 Remove Firewall: Press the red trash bin icon under the "Actions" column in the line of your VPSie in the "Firewalls" section to completely delete the firewall with all its policies.

Modify Firewall: Press the firewall name link in the line of your VPSie in the "Firewalls" section to go to the firewall policy configuration page where you will find 2 types of firewall policy rules; inbound and outbound traffic rules section. To Modify the rules, First you need click on the "Click to edit Firewall settings" and then you can add, remove, or edit it in either of the two sections as you wish then press the "Back to all Firewalls" link at the top of the page.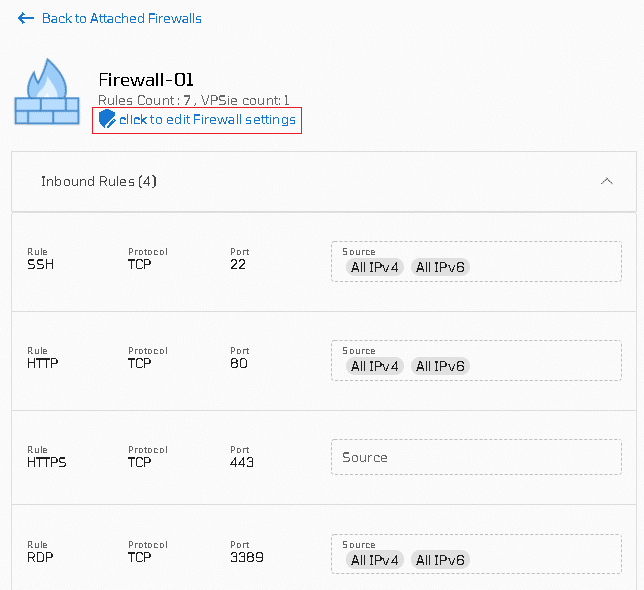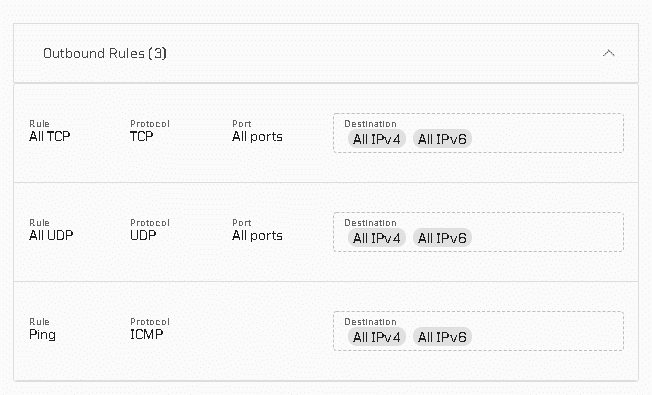 Additionally, you can create and manage your firewall for multiple VPSie's by going to the Firewall section, And you can create a new firewall and manage it there as well.
Create a new Firewall:
Step 1 : Provide a new Firewall name or keep the one that was automatically updated.

Step 2: In order to create a new firewall, you must add or edit firewall rules according to your needs and click "Create Firewall".