Control Panel – Certificates
Here you can generate Auto certificates for your domains or upload a custom one. You can complete the form here as follows:
Generate Auto Certificate: If you already have a verified domain in our control panel you can generate an auto certificate and assign it to a domain or in any custom subdomain.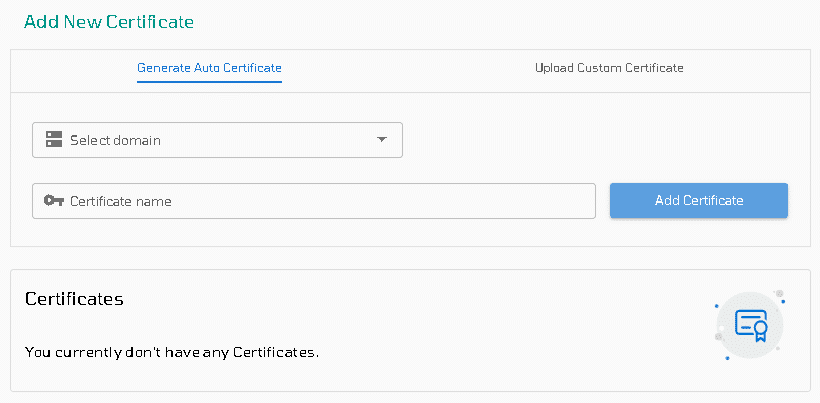 Upload Custom Certificate: To add a custom certificate you will be asked for a private key and the certificate.