Easily Configuring Shadow Copy of Shared Folder in Server
This tutorial will explain how to configure the Shadow Copy of a Shared Folder in Server 2012.
Shadow Copy (also known as Volume Snapshot Service, Volume Shadow Copy Service or VSS) is a technology included in Microsoft Windows that allows taking manual or automatic backup copies or snapshots of computer files or volumes, even when they are in use.
First, log into your Windows server. If you don't have a windows server, get it by following this link.
Open Windows Explorer. Click on disk and open Configure Shadow Copies…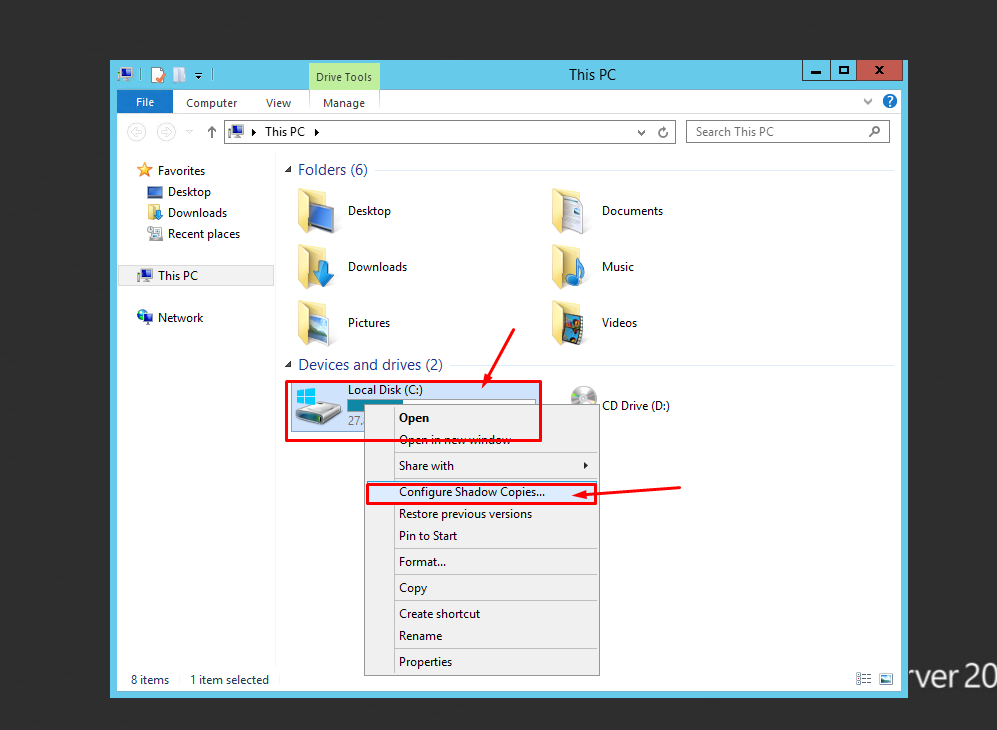 Select the disk and enable it.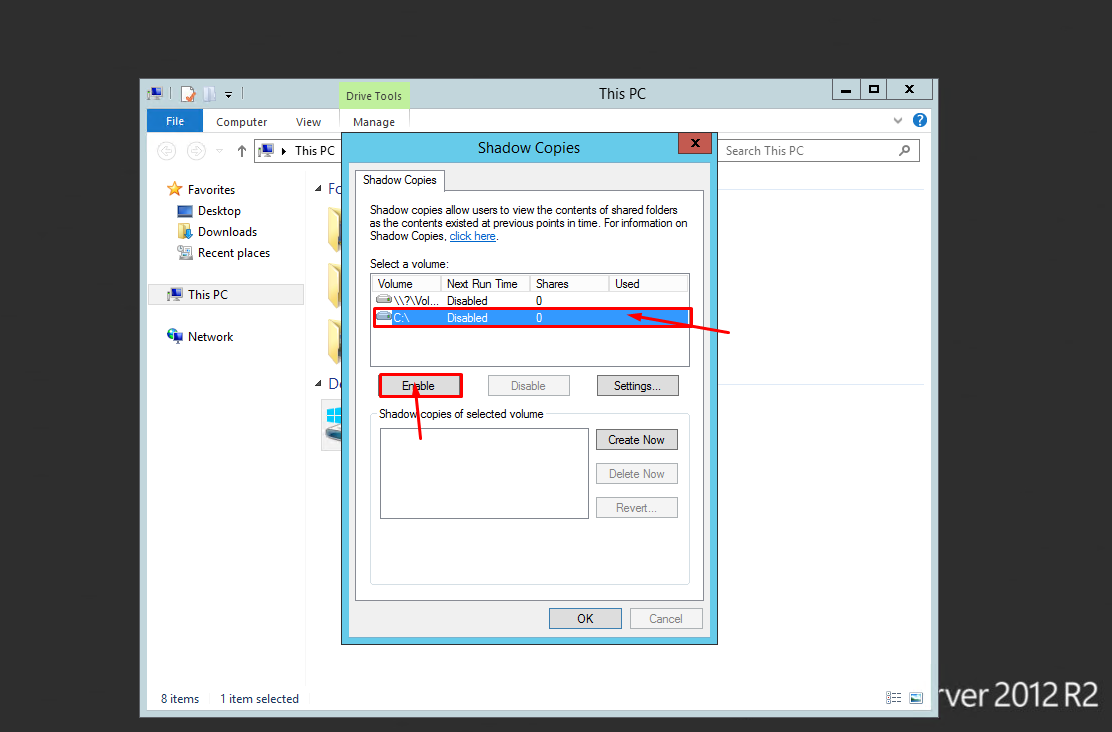 After enabling, you will see one warning. Click Yes on it.
After this, you must go to the settings for these shadow copies.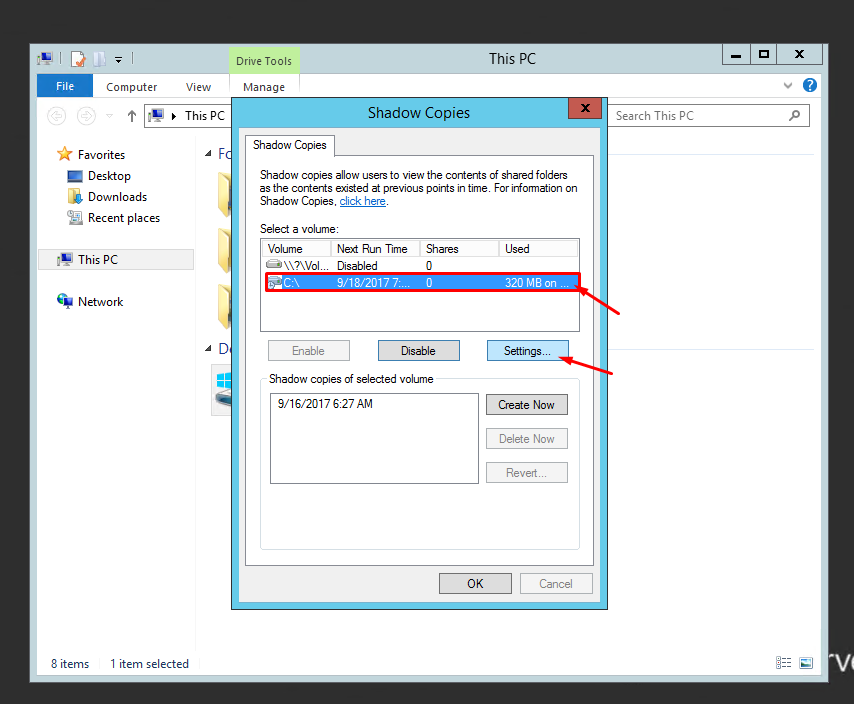 In the Shadow Copies Setting page, click Schedule…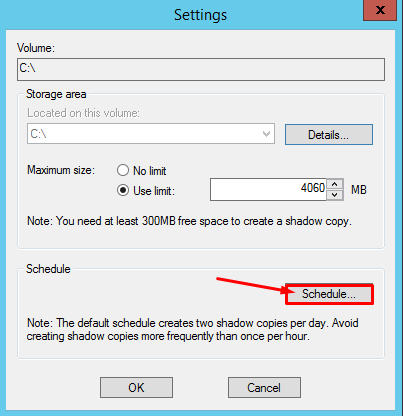 After this, configure your schedule and click Ok.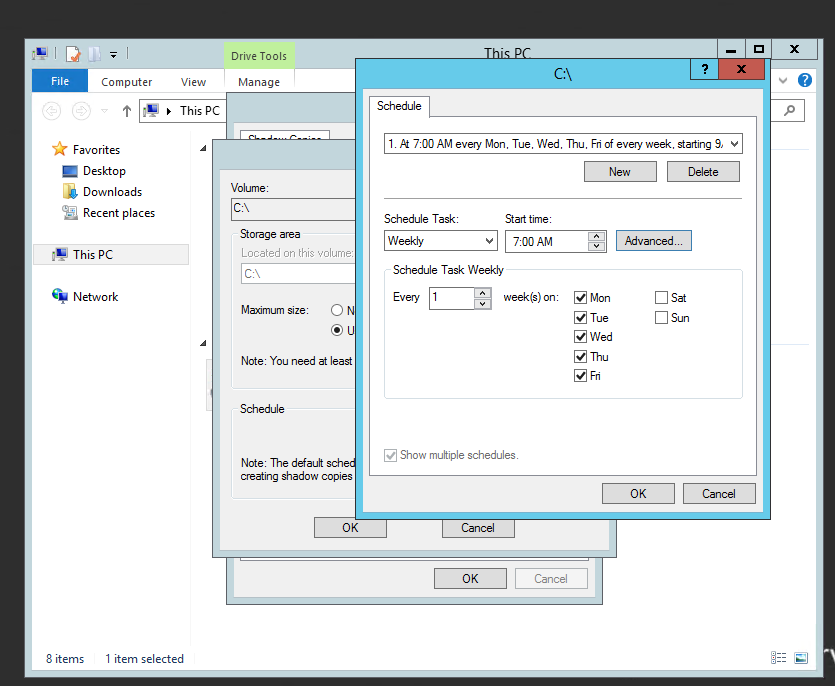 You have successfully Configured a Shadow Copy of the Shared Folder in Server 2012.
Enjoy!
<code><a href="https://my.vpsie.com/s/42b098d8-80df-11e7-81ac-005056aadd24″>Register for free account now.</a></code>