Install LEMP : One Click Deploy
LEMP represents a set of open-source software responsible for serving web applications. The term LEMP is an acronym referring to the configuration of a Linux operating system running the NGINX web server, as well as MySQL for data storage and PHP for dynamic content.
LEMP stack is one method of configuring web servers widely used in high-performance applications.
In this section, we'll explain how to set up LEMP in one click on the VPSie platform.
It is necessary to register for VPSie in order to use it. Registering for a free account is available via the following link. After funding your account, click the Add a New VPSie button.
Next, let's dive into the steps:
Step 1, In order to set up, you must visit the Marketplace and select LEMP for your server.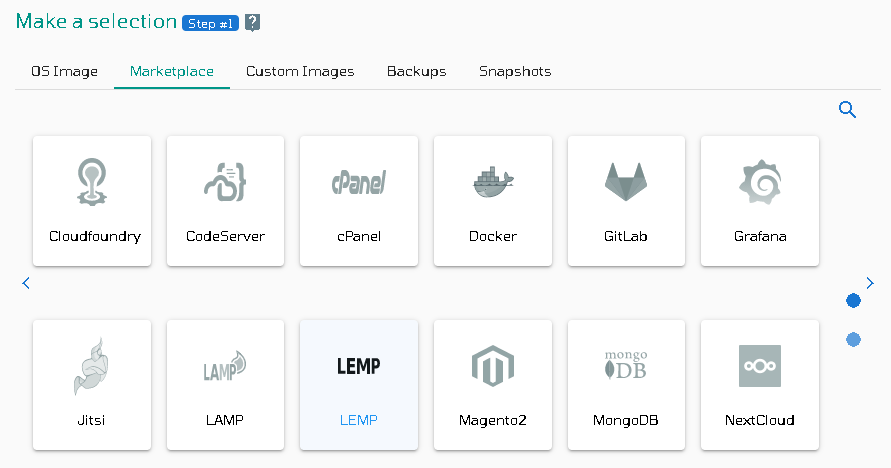 Step 2, After that, scroll down and select any Datacenter. Ensure that your datacenter is near your customers. The location of your data center must be close to where your clients are located rather than with your location. For Europeans with clients in the United States, U.S.A locations need to be selected.

Step 3, To select the best plan for your business, select the plan category and the plan options within each category.

Step 4, For the IP selection, we recommend you to pick the default option (IPv4 is checked).

You will then need to fill out other server requirements on the Server creation page. Finally, Click Add VPSie to complete the process. It will take 30 seconds for your server to go online.
Server related information you'll receive by email.
That's it!
Enjoy!.