Install Docker : VPSie one click deploy
The open source Docker platform offers a combination of an operating system (OS) with tools to enable creation, deployment, and management of virtualized application containers. Containers can be built and tested using Docker, simplifying the process of developing, testing, and deploying applications. This platform allows a set of platform-as-a-service products to deliver software packages called containers over the internet by virtualizing the operating system at the OS level. It consists of a set of files, libraries, and software that are isolated from one another. A container communicates with other containers through defined channels.
Here you will learn how to perform an one-click installation for Docker on the VPSie platform. You can sign up for VPSie by clicking the following link if you do not have an account.

Let's begin by going through each step:
Select Docker from Marketplace
In order to set up, you must visit the Marketplace and select Docker for your server.

Select VPSie DataCenter
Make sure your data center is close to your customers. Data centers should be located close to where your clients are rather than at your own location. In the case of Europeans with clients in the United States, U.S.A. locations must be selected

Choose your plan category
Choose a plan category and the options within it to determine the best plan for your business.

Configure your Docker server network and security
We recommend you select public IPv4 when selecting an IP address. VPSie provides you with the option of selecting private from the default Virtual Private Cloud(VPC) or creating your own VPC and assigning an private IP from it.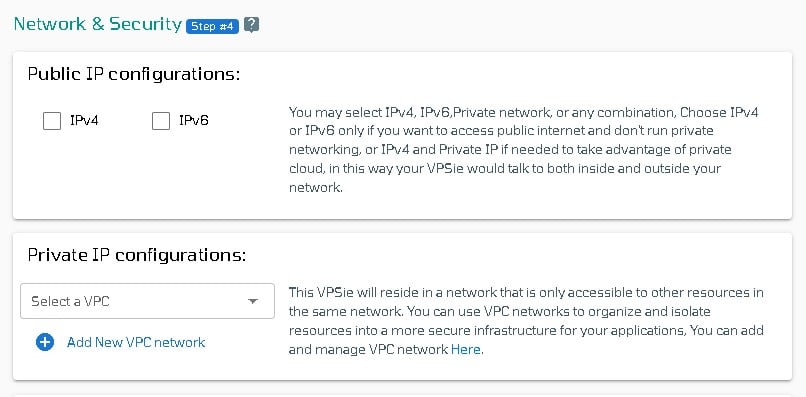 The SSH key and StartUp Script can be added here, as well as new ones that you can create. Note that this step is optional. If you don't need it, you can skip it.
By selecting from the drop-down, you can add storage to your server in the same way, selecting the storage type and entering the storage size as needed.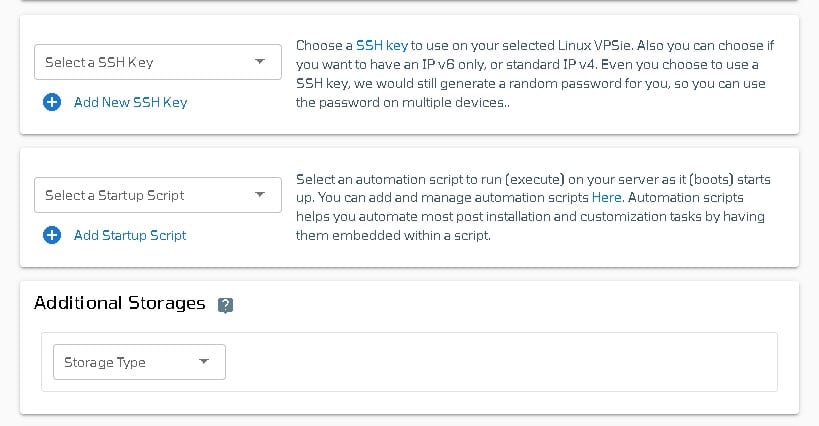 You can edit your hostname on the Hostname tab. By default, VPSie generates one automatically.
You will be given an automatically generated password by VPSie by default. By clicking on the password configure tab and selecting the custom option, you can change your password and add your own.
Create a note and tags for your Docker server. It is highly recommended that you enable automatic backup.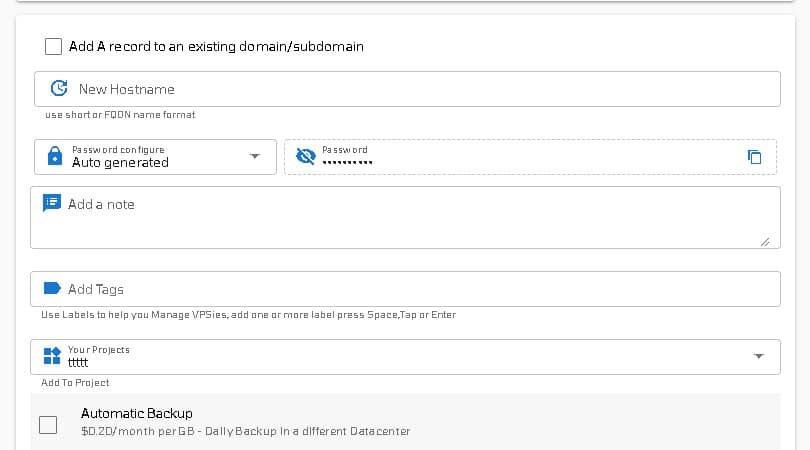 We are offering a very handy feature that allows you to create multiple Docker servers with the same configuration that we created now. Make use of it if necessary. Lastly, click on the Add VPSie button to create your Docker.

It will take no more than a minute for your Docker to be operational. You will receive an email with all details regarding the server login credentials.
If you log in as root via SSH after deploying One-Click Docker, let's check if everything is working.
Run the container Hello World to test your docker:
# docker run hello-world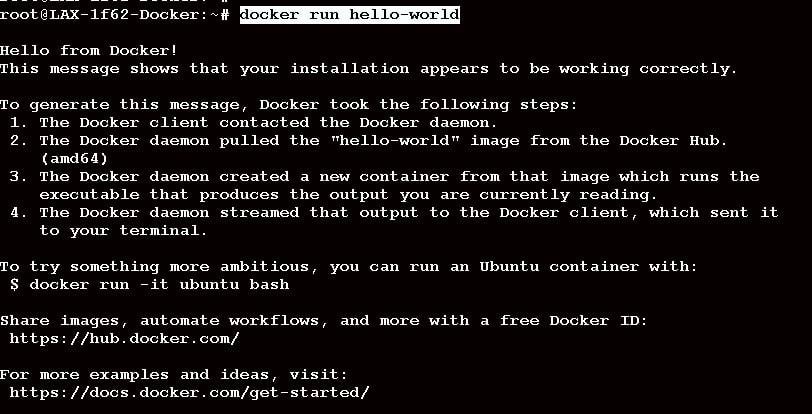 You have now verified that your One-click installation of your Docker was successful.
Play with Docker technology and learn about it. I hope you found this helpful.