Install MongoDB on VPSie : one click deploy?
MongoDB is a document-based database developed in C++. The root word Humongous led to the creation of Mongo. An organization named 10gen in New York developed the first MongoDB database in 2007.
Document-oriented databases like MongoDB use dynamic schemas to store data in JSON-like documents. In other words, you don't have to worry about the structure of your database, such as how many fields might there be or the type of fields you might be able to incorporate. As with MongoDB, JSON objects have an equivalent format. 
In this section, we'll explain how to deploy MongoDB with one click on VPSie platform.
In order to use VPSie, you must first create an account. The following link will allow you to sign up for a free account. You must fund your account and click the Add a New VPSie button afterward.
Now follow the steps,
Step 1, in deploying VPS in VPSie, you need to go to the Marketplace and choose MongoDB for your server.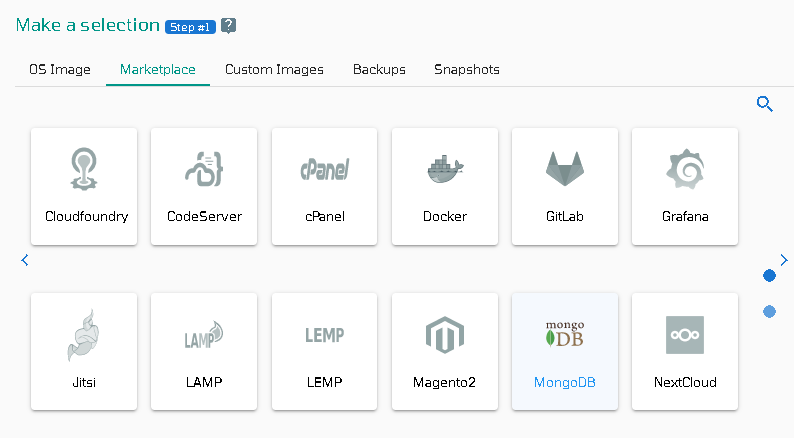 Step 2, After that, scroll down and select any Data center. Ensure that your data center is near your customers. The location of your data center must be close to where your clients are located rather than with your location. For Europeans with clients in the United States, U.S.A locations need to be selected.

Step 3,  To select the best plan for your business, select the plan category and the plan options within each category.

Step 4, For the IP selection, we recommend you to pick the default option (IPv4 is checked).

You will then need to fill out other server requirements on the Server creation page. 
Finally, 
Click Add VPSie to complete the process. It will take 30 seconds for your server to go online. 
You will receive your login details by email.
That's it! 
Enjoy!