Nginx (pronounced "engine x") is a web server with a strong focus on high concurrency, performance and low memory usage. It can also act as a reverse proxy server for HTTP, HTTPS, SMTP, POP3, and IMAP protocols, as well as a load balancer and an HTTP cache. For very long time Nginx used to be known as Linux only platform – In this quick tutorial we will guide our users on how to install Nginx on Windows platform For the purpose in this tutorial we will use Windows Server 2012 R2 – however the same should apply to Windows Server 2008 R2 Lets first create a server : Assumed a funded and active VPSie.com account – We will select Spike package since Windows Server require at least 20GB of storage and minimum of 2GB of RAM memory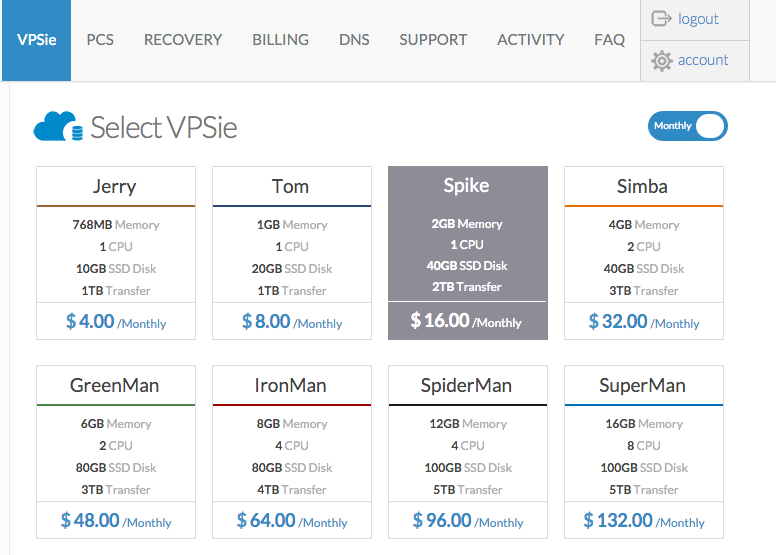 We select a datacenter location where we want to have our server deployed – This selection mostly depend on where we expect our website visitors to come from – For example Amsterdam datacenter location will be ideal if the webserver will be supporting Europe or California would be ideal for supporting Asia and so on..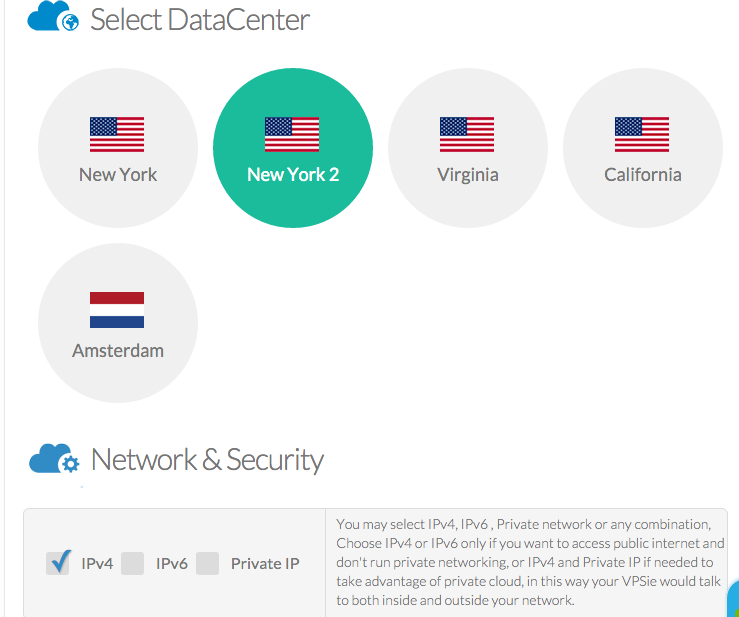 The IP selection above refer to public IP which is selected by default – in case the webserver would have dedicated database then you might want to select private IP or take advantage of our
PCS dedicated firewall solution 
In the Operating system selection screen you can select Windows server 2012 R2 or Windows server 2008 R2 depend on your preference or company policies – requirements in place. Then add a hostname – Could be FQDN (Fully Qualified Domain Name) or just a simple one word.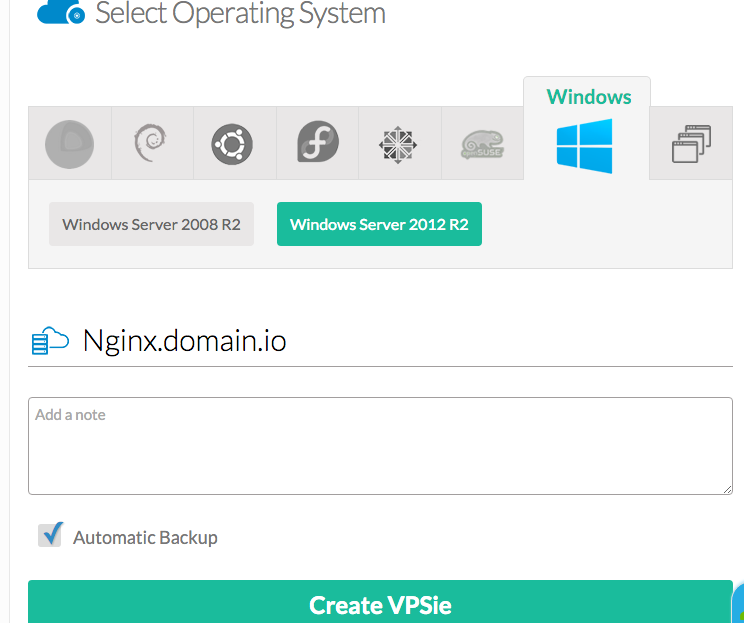 If this webserver is going to be production server we recommend checking the backup option which create an automatic daily backup of the server that can rescue in case of data corruption or hack, attack, error, loss of data, infection or other reasons that can be easily restored or cloned for an identical copy. Once server is created – on your VPSie view dashboard click on the recently created server and familiarize yourself with the available controls , Console access, Utilization graphs, password recover, renaming , rebuild as well as destroy functions. Check your email for IP, username (Administrator) and Password. Using your favorite RDP (Remote Desktop Connection) client on Mac or Windows you can remote into the newly created server. "Browse to 
http://kevinworthington.com/
and download the latest version available – from the Nginx for Windows page. .As of this writing : The current version is 1.9.7 (64-bit) We suggest subscribing to Kevin's blog for announcements about updated versions as they are available .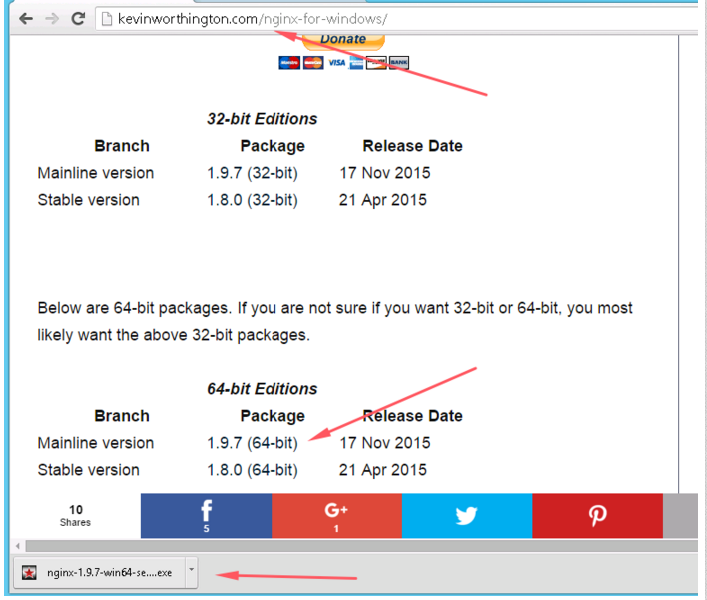 Download and install following the easy Next , Next wizard
Once completed browse to http://127.0.0.1 to test the webserver.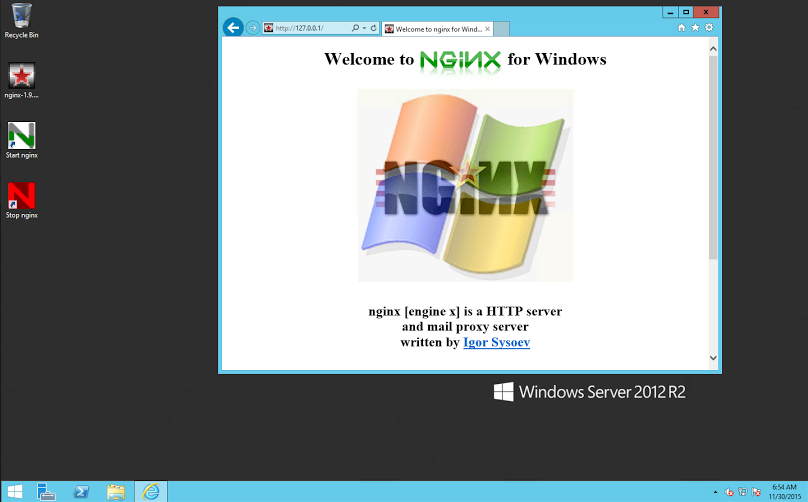 We hope you find this tutorial informative for you on installing Ngnix over Windows server and thank you for viewing.
If you have questions you can always ping us on chat or open a support ticket for help.
Try us free for one full month today!