PCS :
Note : This feature is available by invitation only!
Here you can enable and manage Private Cloud Solution (PCS) and it is a cutting edge solution to fill the gap between public and private networks with simplicity.
You can enable and Disable the PCS by using the toggle placed in each location, After enabling the PCS VPSie will ask your email address to send an invitation.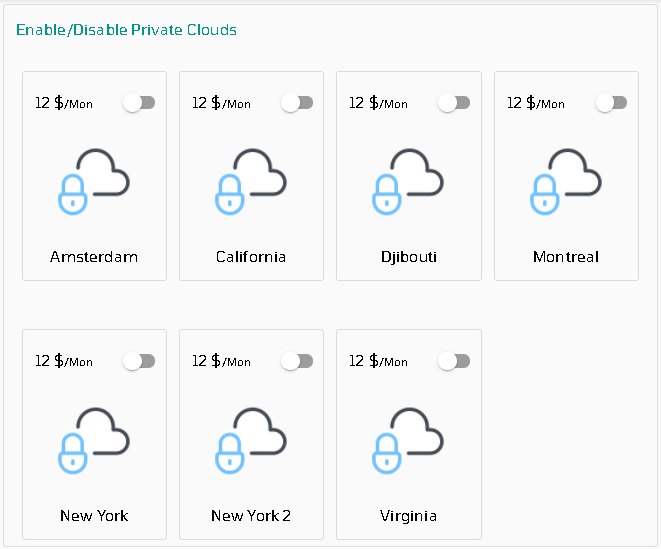 This field is to add your VPSie's and also you can create VPSie's here, at the same time you can add them to the PCS as well. In the first field, you can select your existing VPSie from the drop-down menu called "Select a VPSie" and then press the "Add VPSie to PCS" button. N ext field is to create a new VPSie and add directly to PCS, Fill out the form and press the "Add new VPSie to PCS" button.

That's it!