Control Panel - Managed DB
Managed DB :
Note : This feature is available by invitation only!
Here you can Create managed DB cluster as follows :
Choose a datacenter region: Select one data center in which you want your Managed DB to be located.
Choose a plan: In this section, choose a plan based on your needs.

Here you can choose the database engine from the "Select an engine" drop-down, Cluster name will automatically be updated when you select your datacenter location, you don't have to do anything there. Select one project from the "Your project" drop-down and then press the "Create cluster" button to create your managed database cluster successfully.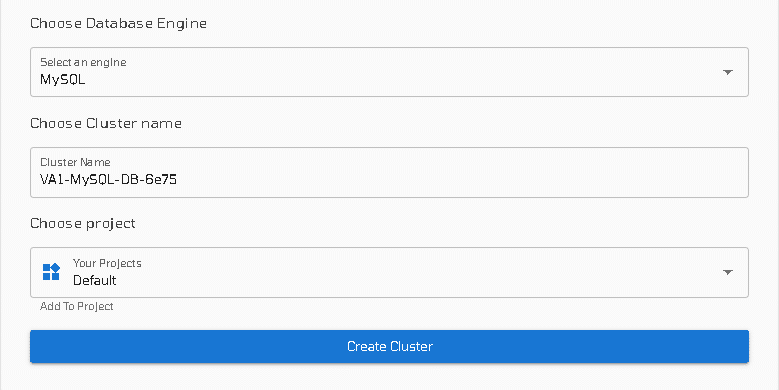 That's it!