Here you can bring your own IP space and use it in any of your locations, in any version, if you don't have any IP space we can assign a private ASN. You can complete the form here as follows:
I have my own IP space from ( ARIN, RIPE, APNIC, etc ):

In the form, you have a toggle button that asks if you have your own IP Space.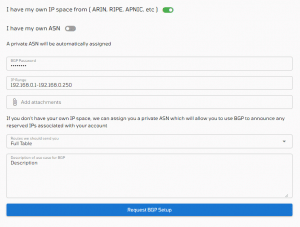 I have my own ASN:

After you have chosen that your own IP space, you will be asked for your own ASN. If you don't have it a private ASN will be automatically assigned.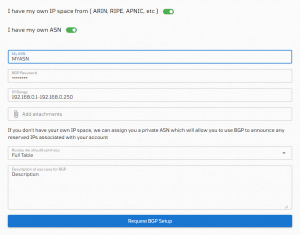 If you don't have your own IP space:

we can assign you a private ASN which will allow you to use BGP to announce any reserved IPs associated with your account.