What is Zenoss? Zenoss Core is award-winning Open Source IT monitoring software that offers visibility over the entire IT stack, from network devices to applications. Features include automatic discovery, inventory via CMDB, availability monitoring, easy-to-read performance graphs, sophisticated alerting, an easy-to-use web portal, and much, much more. It is Free Software, released under the GNU General Public License version 2. Zenoss has a very active community. Deploying Zenoss on a VPSie is very easy and fast forward. Once you are logged in to your account click on the Add New VPSie button. On the next screen you can select the package you like to use. We have found in the documentation the recommended configuration for the number of hosts you want to monitor as you can see in the image below.

However our tests shows that one core and 3GB of Memory is enough to run smoothly a small installation. Therefore if you choose a lower package will recommend to resize the memory of your vpsie to fit that 3GB of memory. This being said select your plan: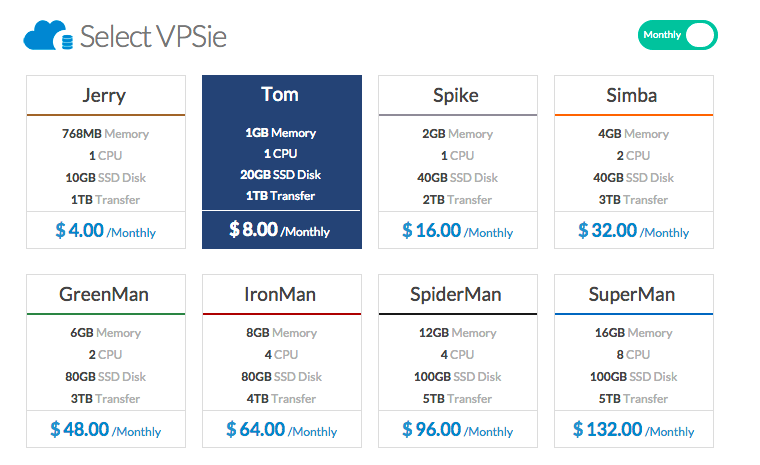 On the next step select the datacenter where you want to deploy that VPSie and your IP settings: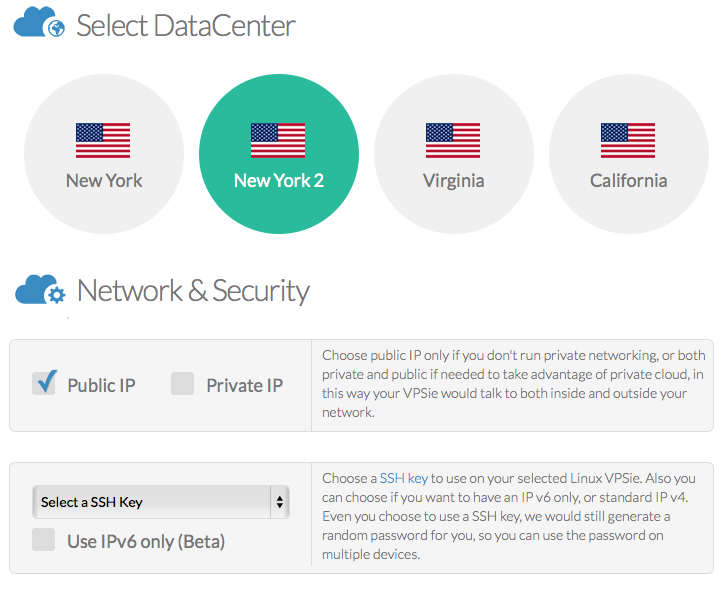 Then on Select operating system click on he Apps tab and select the Zenoss button: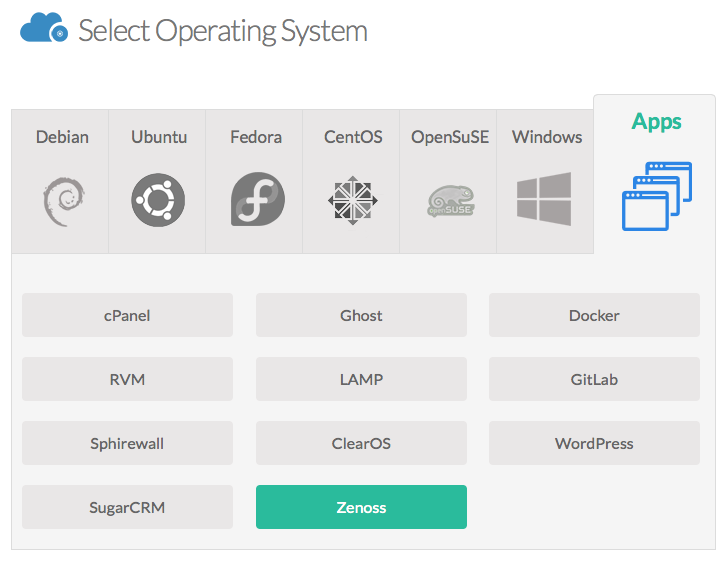 And last name your VPSie and click on the Create VPSie button on the bottom. You may also add a FQDN such as zenoss.mydomain.com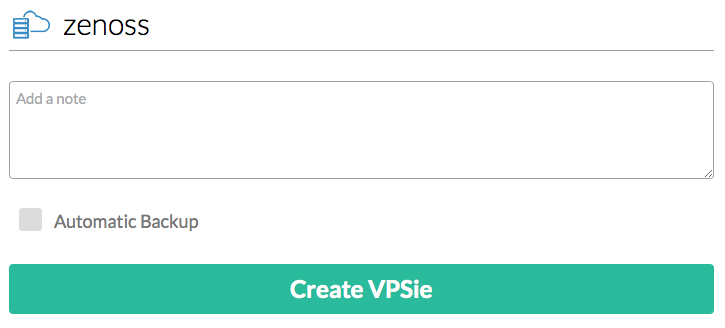 Once the VPSie is deployed we need first to increase the memory (in case you used a lower package) for this click on your VPSie then on the Actions tab expand the resize button then with the slider on the memory (also the other resources) choose the amount you want to use and hit the Apply button.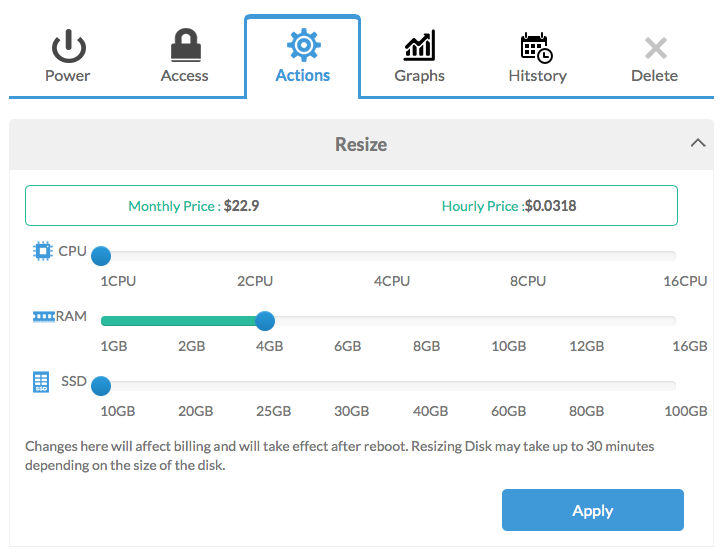 When that is done you are ready to access your newly installed Zenoss via the browser by entering the the ip address and port 8080 in your browser address bar like this http://:8080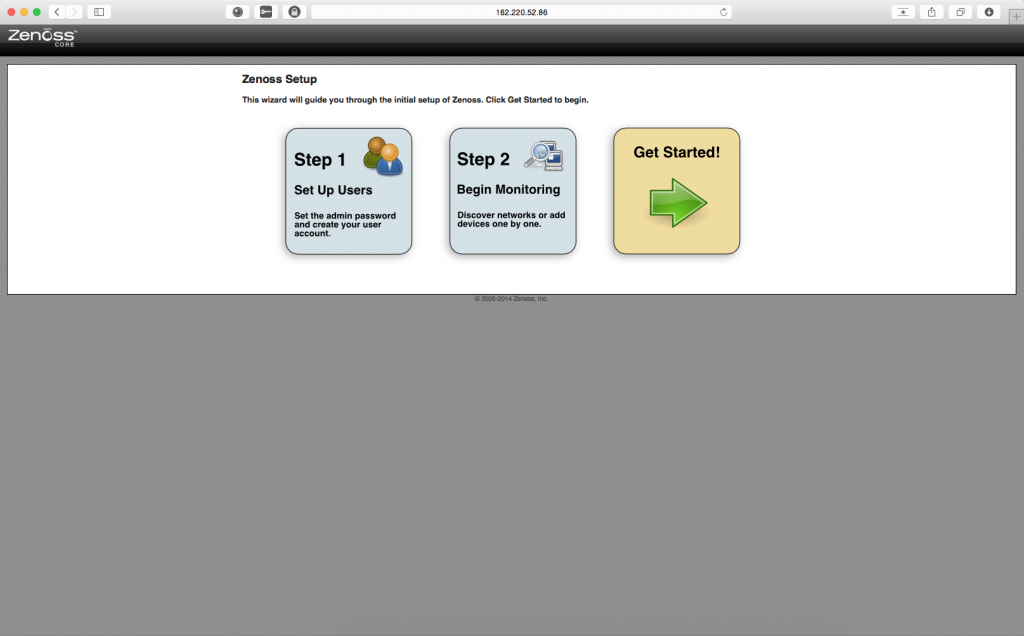 Note: Some users reported that after following the above step – they can't go to next step… if thats the case make sure you restart zenoss service using : "service zenoss restart" and watch for errors "If any memory allocation errors or lack of resources errors.
You can set up the users and then click on get started to stat monitoring your systems.
 For a one month free trial use this link to create your account