What is Sentora?
Sentora is a free to download and use web hosting control panel developed for Linux, UNIX and BSD based servers or computers. The Sentora software can turn a domestic or commercial server into a fully fledged, easy to use and manage web hosting server. Our team work and provide the software as a 'hobby' project, we are not commercially backed nor do we do this for financial reward, we give up our spare time to develop, support and maintain the software. Sentora is written in PHP and utilises various other GNU/open-source software packages such as Apache HTTPd, PHP, Dovecot, Postfix, ProFTPd and MariaDB to name a few. The Sentora project was officially born on the 27th June 2014 when the previous members of the ZPanel project decided that following the recent acquisition of the project by Hostwinds LLC. contact with the new organisation was extremely limited and progress with the ZPanel project had almost seized; realising that something needed to be done in order to secure the future development and maintainability for its current user-base.
How to deploy the Sentora on VPSie
Fist you need to login to your VPSie account. Once you did that select your required plan.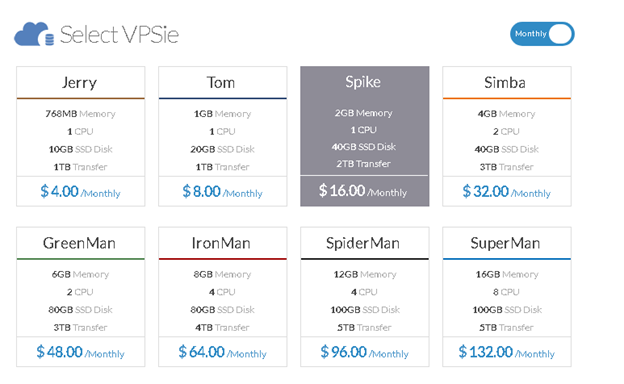 After that select your datacenter where you want to deploy your Sentora template.

After that you need to select your network setup and your ssh key if you choose to use one.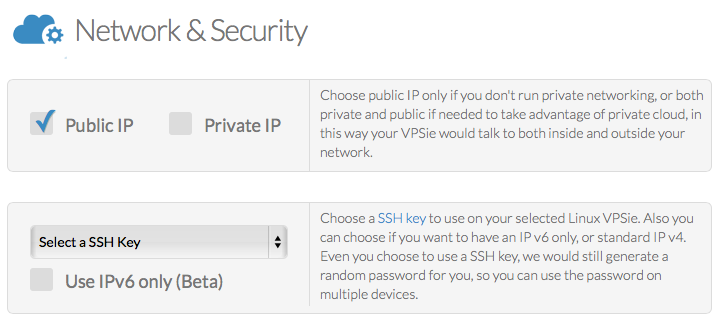 Then click on the Apps tab in the Select Operating System option and click on Sentora.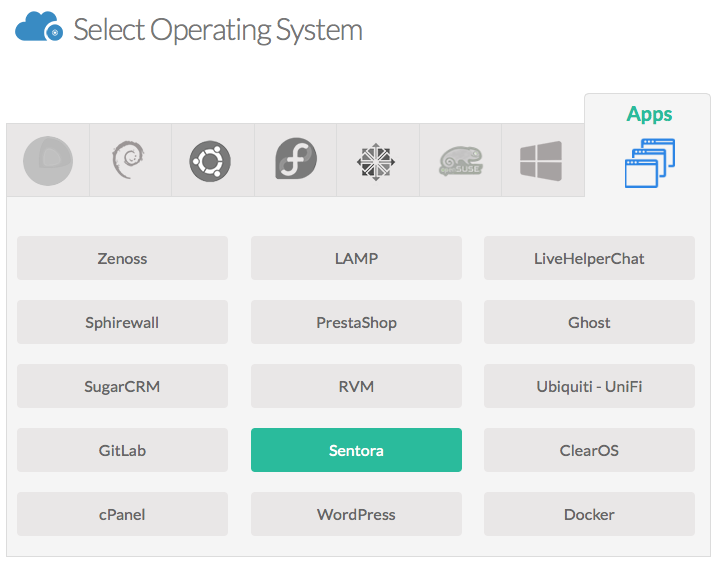 Set your hostname for your Sentora vpsie and when done click on Create VPSie button.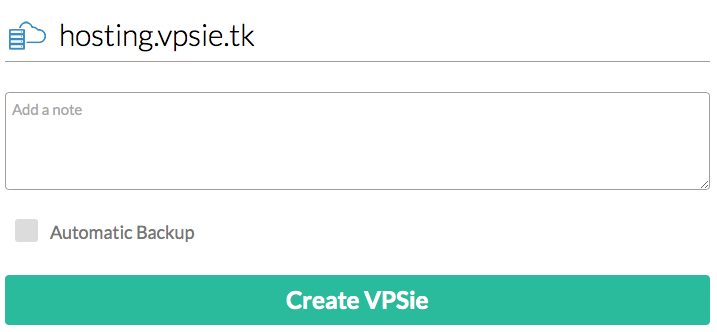 After your vpsie was deployed head over to the DNS tab and set up the domain entry to your Sentora installation.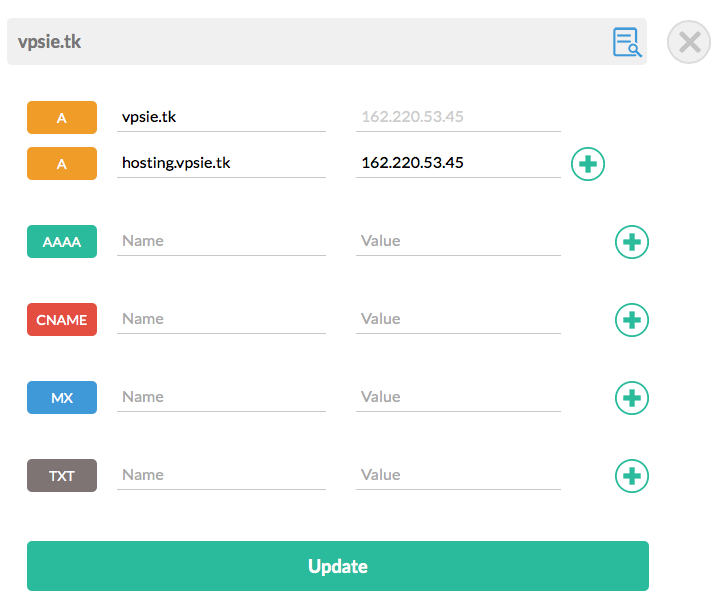 Ones that is done you can find your login credentials to the Sentora CLI and Sentora web access in your e-mail address in the following format: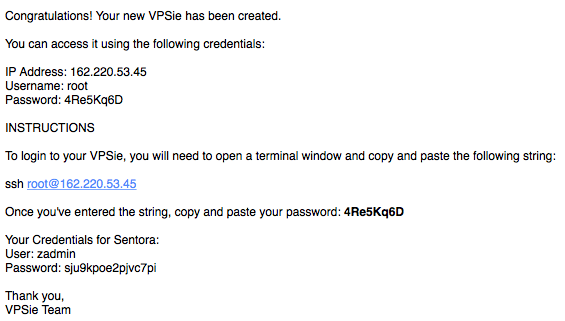 You can login to your installation web access by browsing your fully qualified domain name in our case hosting.vpsie.tk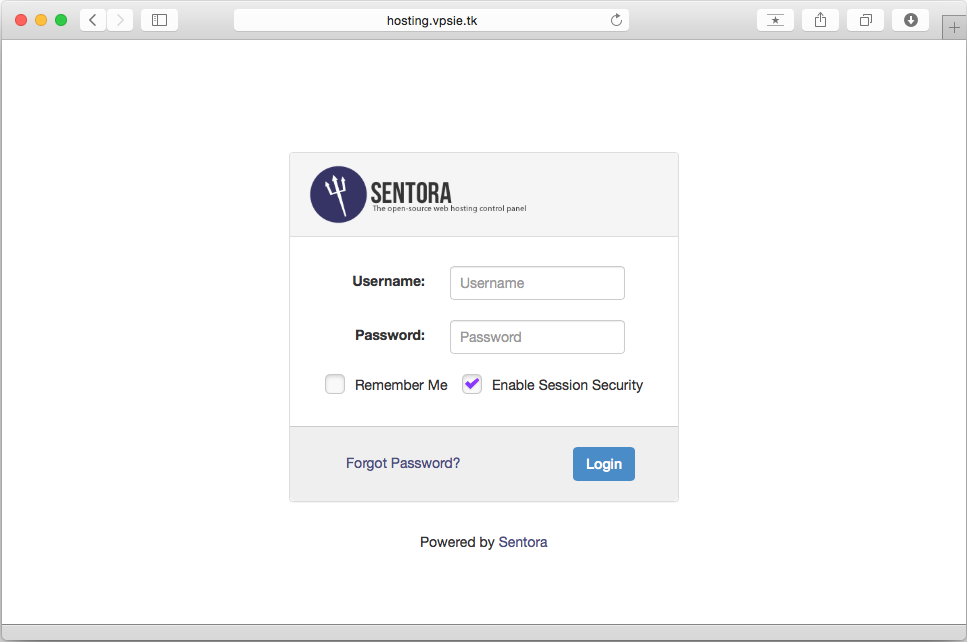 Now your Sentora vpsie is ready to be used.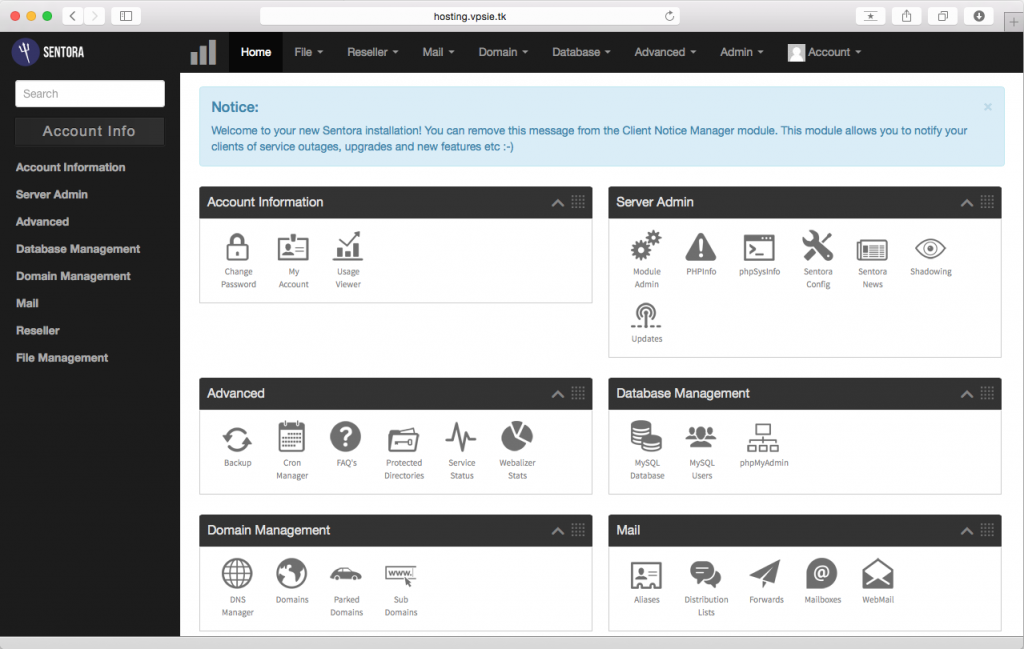 For a
one month free trial
use this
link
to create your account