We have assumed that you might want to use the option of creating advanced control over your Private Networking and access of Private Networking only vpsies to the internet. Therefore we offer you the option of deploying ClearOS which is a cloud connected server, network and gateway operating system with an easy and intuitive web interface.
In this tutorial we will show you how to deploy and configure ClearOS.
First of all after you will log in to your account you will have to click on the vpsie tab and then click on the Add New VPSie button on the bottom of the list. On the next window you will select the type of vpsie you like to use. We do recommand to deploy "Tom" since it will need at least 1GB of ram and there is no reason why would you use more then 10G of disk space.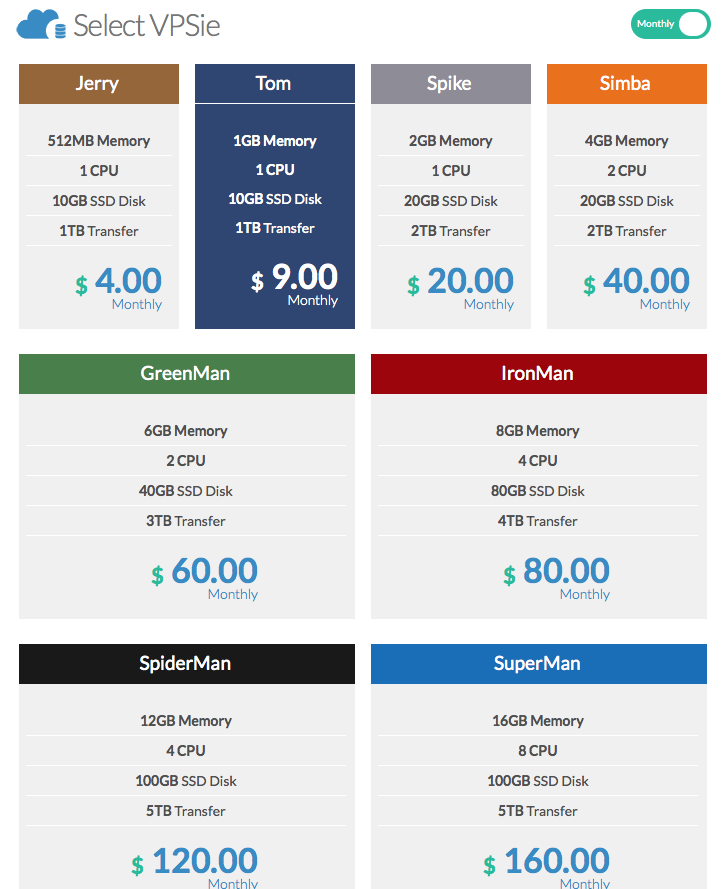 After selecting the option you want to go with you have to select the datacenter you would like to deploy your new VPSie, and make sure you click the checkbox on Private Networking.
Now it's time to choose your option to deploy your vpsie. For ClearOS click on Apps and then from the list of available options click on ClearOS.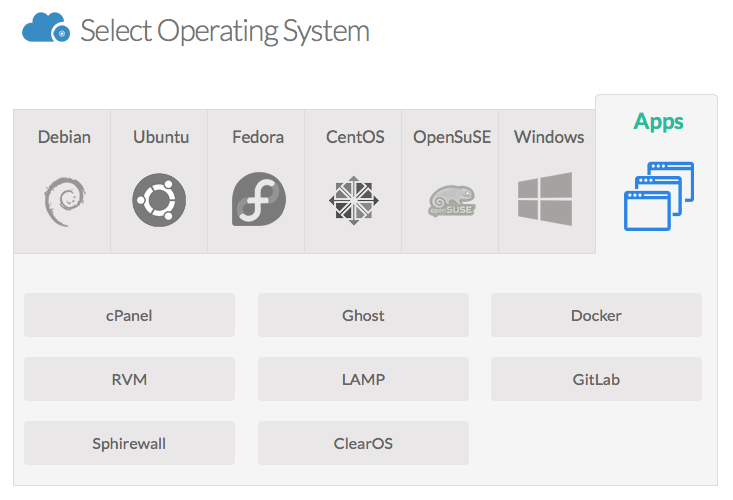 Then all you need to do before clicking Create VPSie is to add a hostname to the vpsie you are deploying.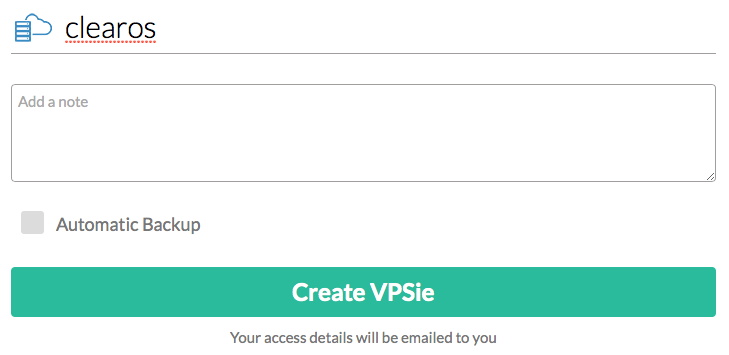 After clicking on the button in a matter of several seconds your new VPSie will be deployed and you will get your password and ip address sent to your e-mail address.
When done it is time to configure your new ClearOS. To do that you have to open your browser and head over to https://your vpsie IP address:81
Use your IP and password to log in to your ClearOS.
Once logged in you will have to follow the installation wizard to configure your ClearOS and click Next on the bottom to start it.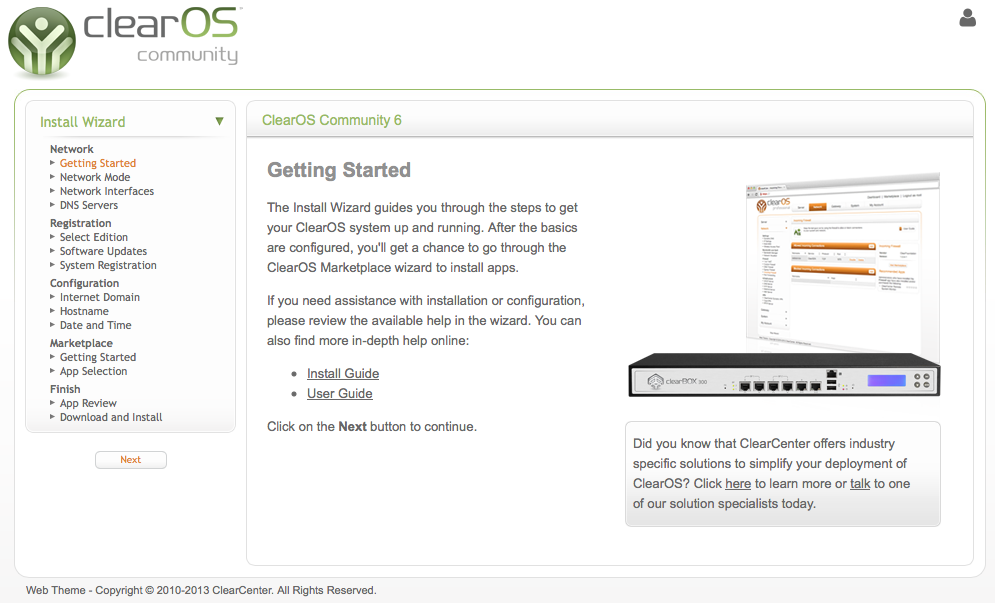 Select your Mode which will fit your needs the most.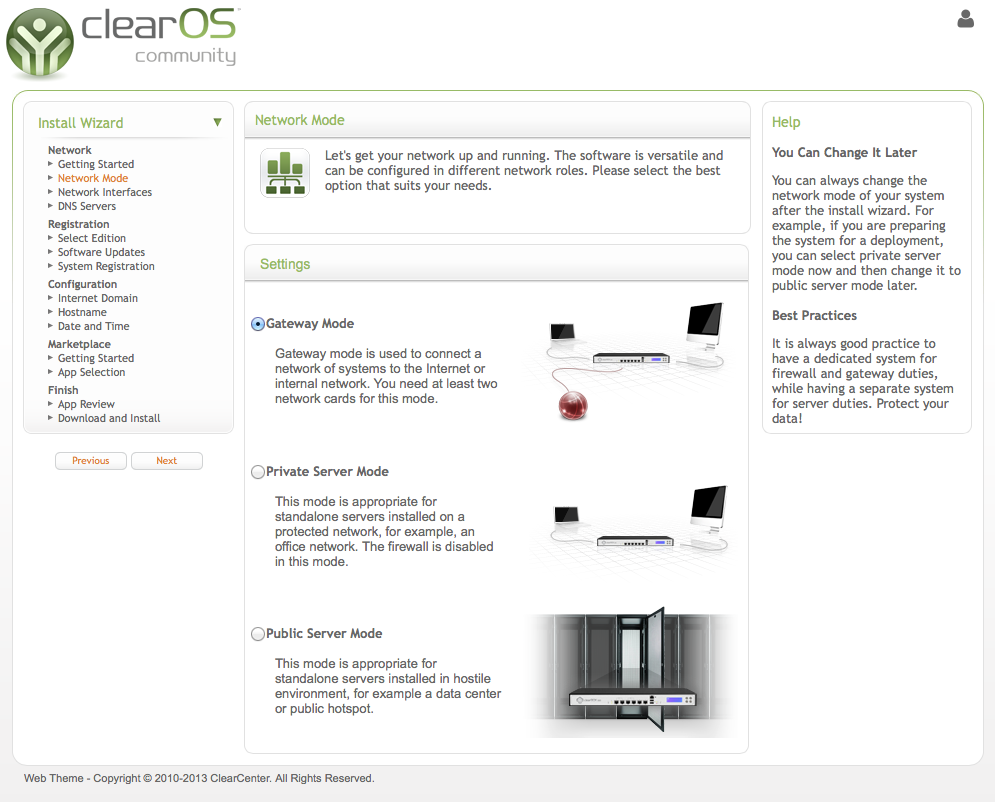 Next you will configure your Network Interfaces (These will be preconfigured. Just check that your configuration is correct. Most probably you won't need to do anything on this step just move over it).
On the next screen you will configure your DNS servers. If you want to change the settings feel free just make just that your settings are correct. If not then just pass this page as well.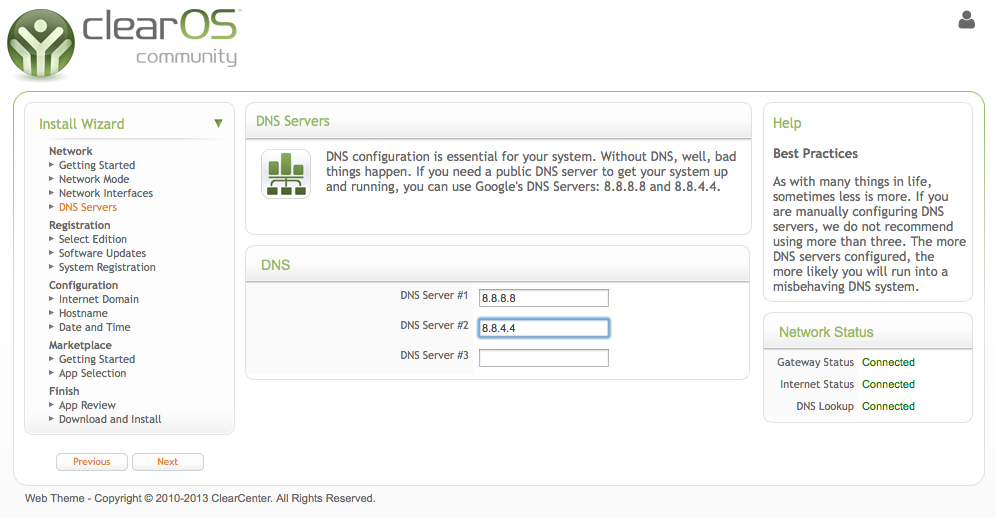 The next screen will test your DNS settings to make sure that all are correct.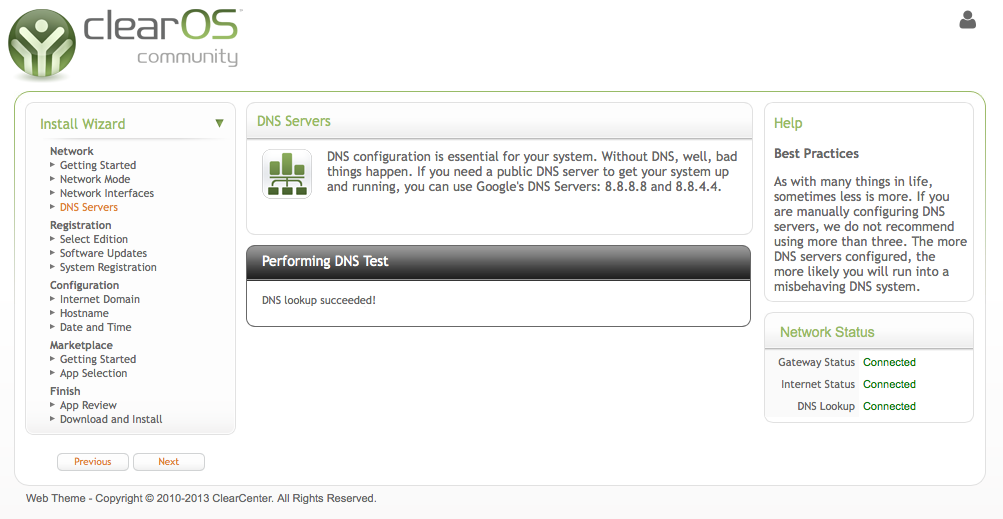 Then you will have to select the Edition of ClearOS you want to use.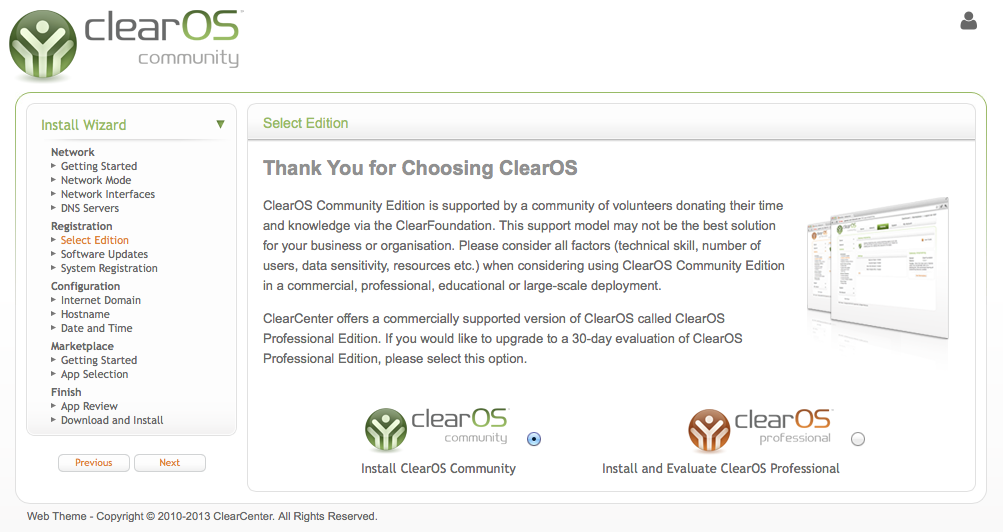 On the following screen you will see if there are any upgrades available.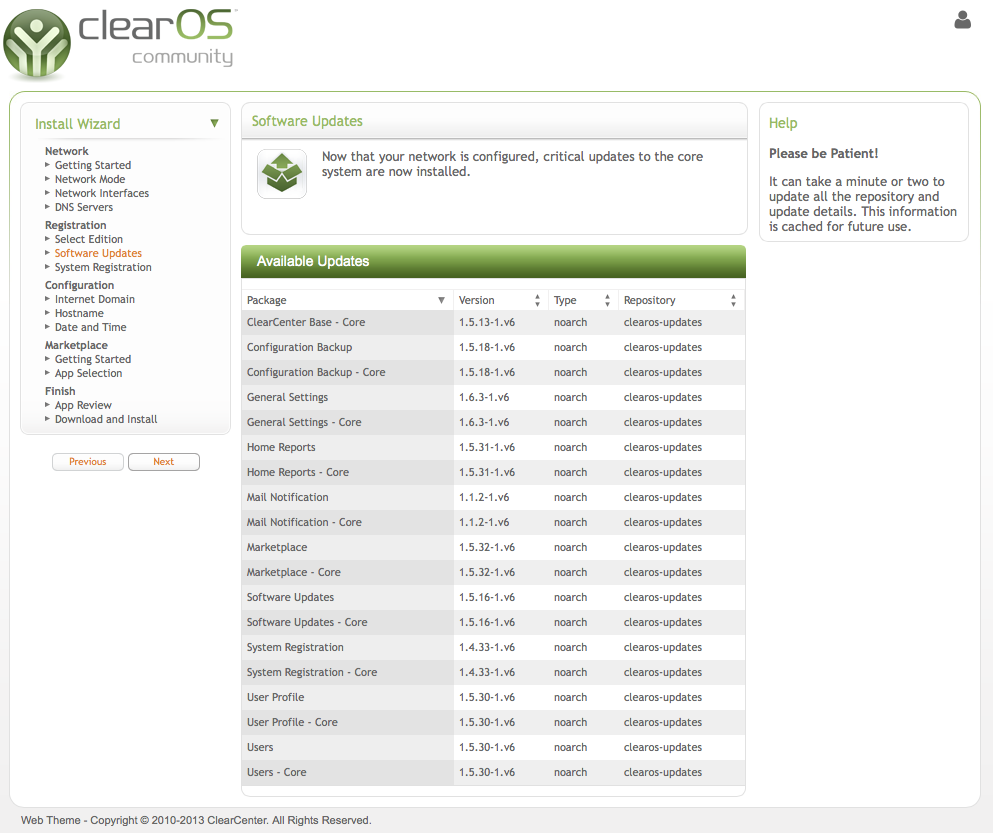 Then you will need to register your version of ClearOS. This is free. If you don't have a clearos username and password you will have the registration option offered. Ones you register to clearos any other installations will be automatically registered for you.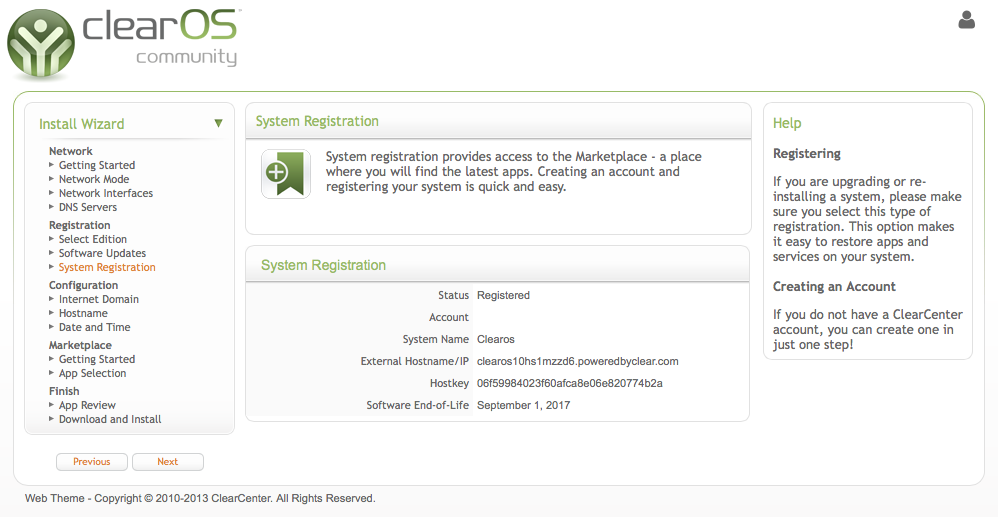 You will need to configure your Domain name and hostnames on the next few steps. Please note that the hostname has to contain the full hostname ex. hostname.vpsie.com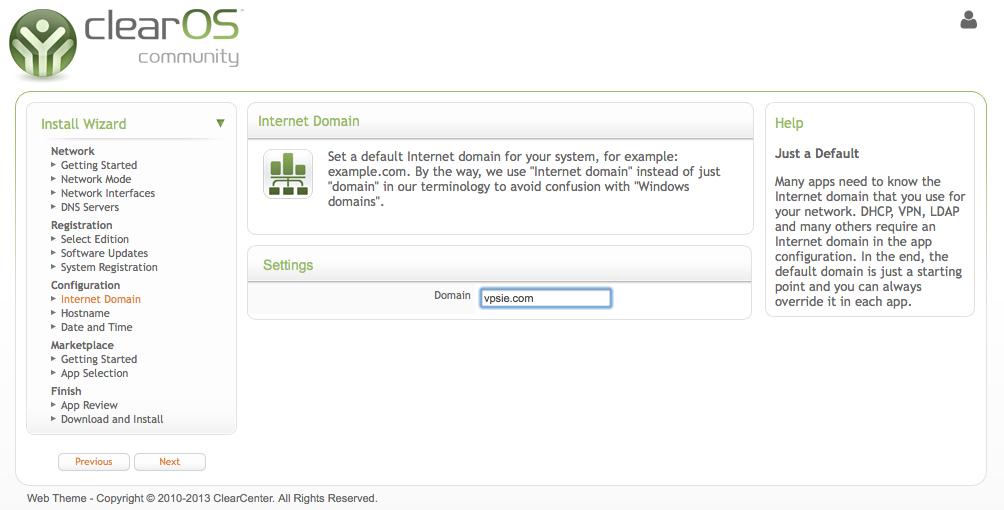 On the next screen you configure your timezone then click on synchronize now to get the current date and time.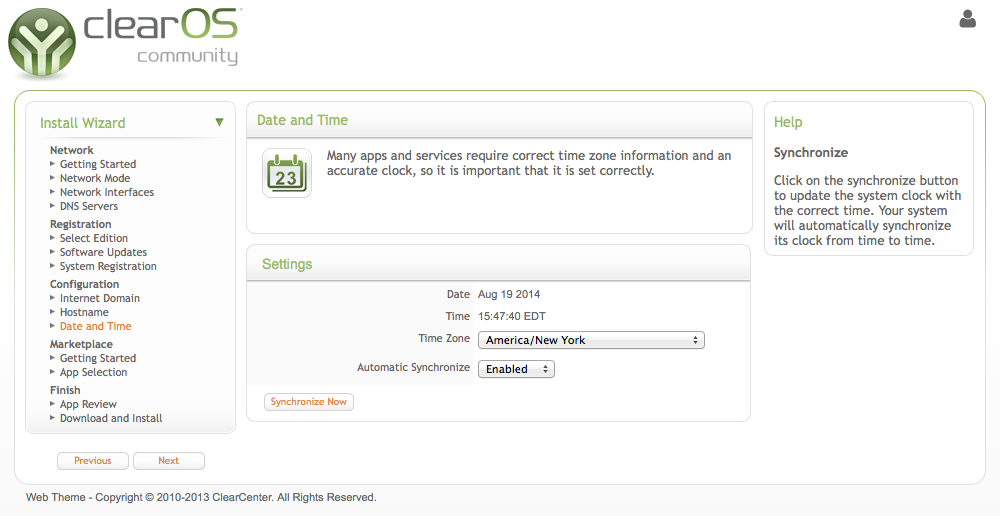 On the next few steps you will have to select the packages which you want to download and install in your vpsie.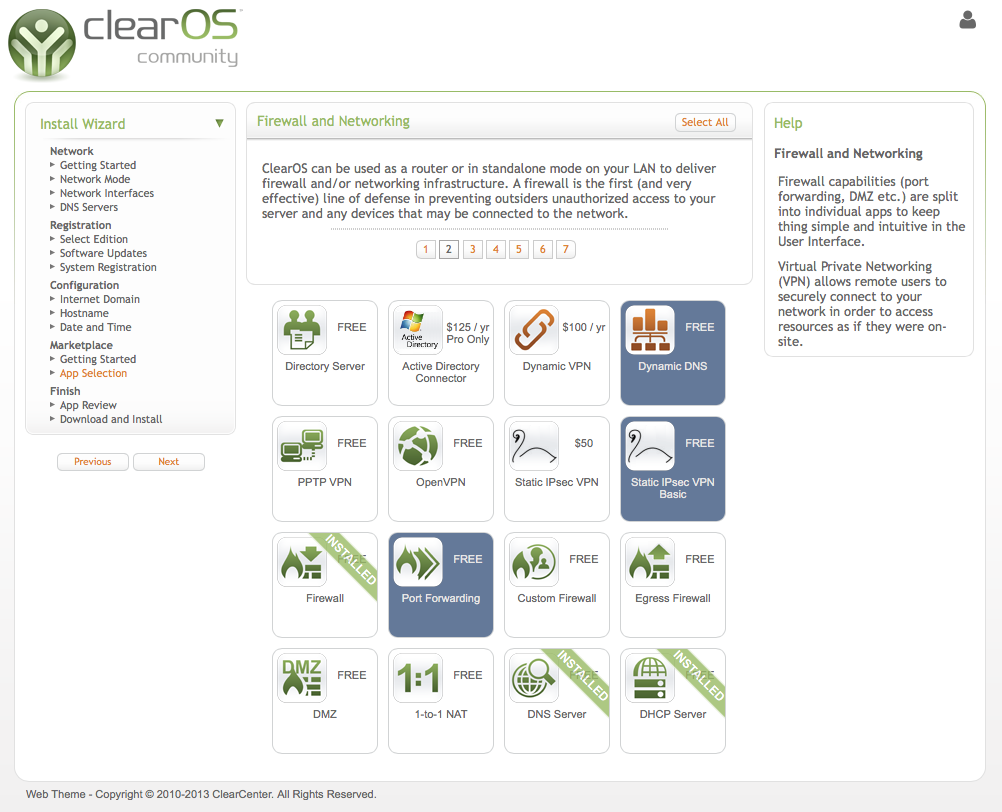 On the next screen you need to click on the Download and Install button on the top of the list. If you decided that you don't want a certai package at this moment you can delete it and install it later on.
After the selected packages are installed you can click on Finish Install Wizard, and your ClearOS is ready to be configured and used.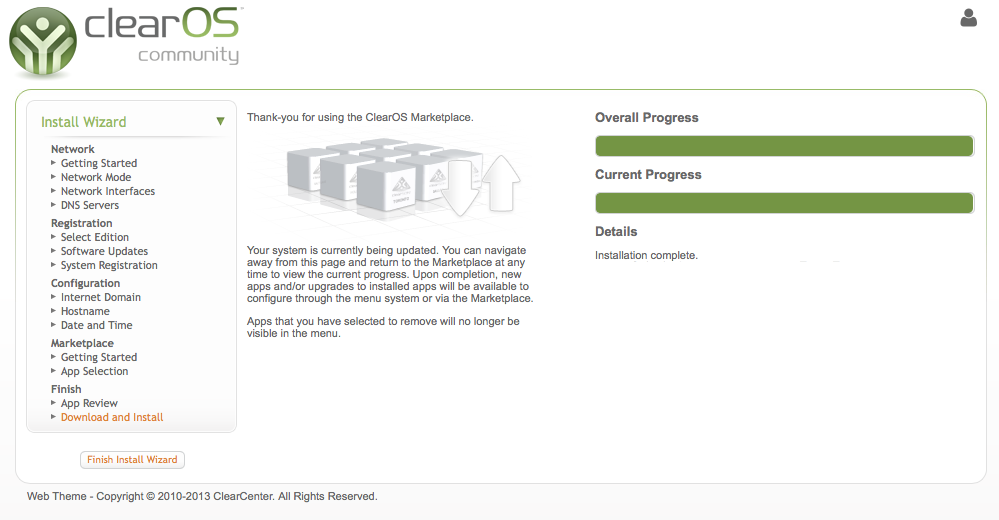 For a one month free trial use this link to create your account