Control Panel – Project
Project :
Here you can create and manage your Projects as follows:
Create Projects : You can simply create Projects by clicking on the "Create a New Project" blue button and write down the Project name and press the save button.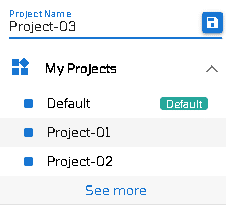 You can go to the Manage project section by clicking the "see more" link is shown in the above step or you can go to My Account < My profile section there you can see the link which will direct you to the manage projects section.

Manage Projects: Here You can see all the projects that you have created if you want to add a new one you can use the "Blue add button" on the top right corner.

Move resources into a project: You can move the resources into the project by clicking on the icon marked below that action will open a new popup window, where you can select resources from VPSie's or buckets from the drop-down menu shown below and then press the "Apply" button.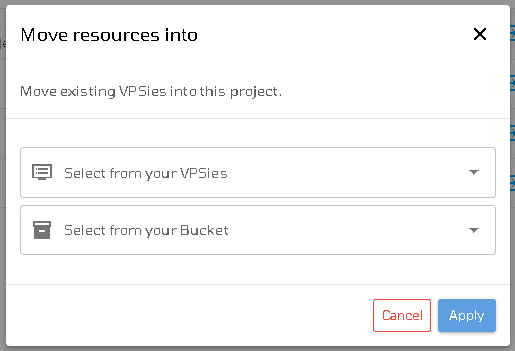 Delete Projects : You can delete the project by clicking the red trash bin that appears.
Add a new VPSie : You can add a new VPSie by clicking on the blue "+" button.

That's it!